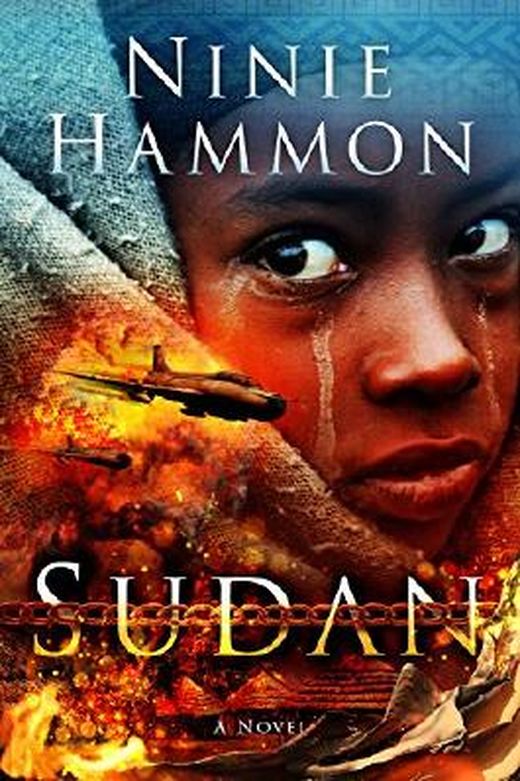 Zu diesem Buch gibt es noch keine Kurzmeinung. Hilf anderen Lesern, in dem du das Buch bewertest und eine Kurzmeinung oder Rezension veröffentlichst.
Inhaltsangabe zu "Sudan: A Novel"
Before Al-Qaeda. Before Isis. …the horror of Sudan, 2000. *Based on a true story about a father's desperate quest to rescue his child.* Two million Christian and animist tribal people are dead, massacred by their own extremist Muslim government for refusing to renounce their faith. But that's not why human rights photojournalist Ron Wolfson is risking his life there. He's chasing a different story—investigating whispered reports of human trafficking, rumors of women and children in chains, kidnapped and auctioned off to the highest bidder, speculation that thousands of them disappear every day into the shadow world of modern-day slavery, owned by Arab masters and never seen again. As Ron tracks the phantom story he knows is out there somewhere, Arab Murahaleen guerrillas attack a small Dinka village, slaughter the inhabitants and kidnap a lone little girl to sell on the slave market. The child's father goes after her, walks 500 miles into the North searching for her, and then forms an unlikely alliance with the American journalist. They both follow slave trails soaked in blood and tears, and together they suffer the savage retaliation of a ruthless slave trader. When Ron faces an unthinkable execution--his beheading broadcast live around the world--he and the Dinka tribal must place their lives and the fate of their mission in the hands of a bloodthirsty mercenary and an orphan boy. But time is running out. It may already be too late for them. And too late to save the little girl before she vanishes forever into the belly of the beast. GOODREADS AND AMAZON.COM READERS' PRAISE I encourage you to read this life-changing Kindle eBook. Get angry! Get upset! Be grossed out! Somewhere a Sudanese mother is waiting for someone to reach out a helping hand, for her children's sake. Mel "@MamaBuzz" The worst thing about this book is that it isn't completely fiction. It grabs you by the throat and won't let you put it down until you've read the last page. You will hug your children closer after reading. K-Mor This book is not for the faint of heart - it deals with the atrocities committed in Sudan. Ninie weaves a spell-binding tale. One of the things I love about Ninie's books is that she does not feel the need to spruce everything up and make it pretty. E.L. Jenkins "Love to Read" "Sudan" captured my attention from the first page, and I read through the entire story in two days. This is gripping, emotional storytelling. Bestselling author Eric Wilson, Top 100 Amazon Reviewer Sudan is a must read but be prepared for an unexpected depth of emotion. I couldn't put it down until the building tension required me to take a break. This 20th Century contemporary drama is worth your time! tj You thought human trafficking on the African continent was long gone. And you were WRONG! Sudan is an action and adventure novel centered on an age-old evil. But the book isn't classic HISTORICAL fiction—about slavery in America 200 years ago; rather it's a suspense filled ride through bustling slave trading in the African country of Sudan …TODAY! Even though the facts are historical, fiction books like this one put a face on the brutal horror of slavery, the real human tragedy, when the political world pretends not to see and refuses to take action. And adventure loving readers will revel in the ever-tightening suspense of a masterfully-told historical thriller with an unlikely hero, high stakes and no margin for error. Cassandra *Amazon tags: action adventure thriller war, based on a true story, contemporary bestseller thriller, East African Sudan, modern political thriller, slavery historical fiction, historical suspense novels*
Buchdetails
Aktuelle Ausgabe
Erscheinungsdatum:
07.06.2014
Vorfreude! So freuen sich unsere Leser auf das Buch
Rezensionen und Bewertungen
Ähnliche Bücher für noch mehr Lesestunden
Gespräche aus der Community zum Buch
Starte mit "Neu" die erste Leserunde, Buchverlosung oder das erste Thema.
Buchdetails
Aktuelle Ausgabe
Erscheinungsdatum:
07.06.2014