We're Both Women! Five First Lesbian Sex Erotica Stories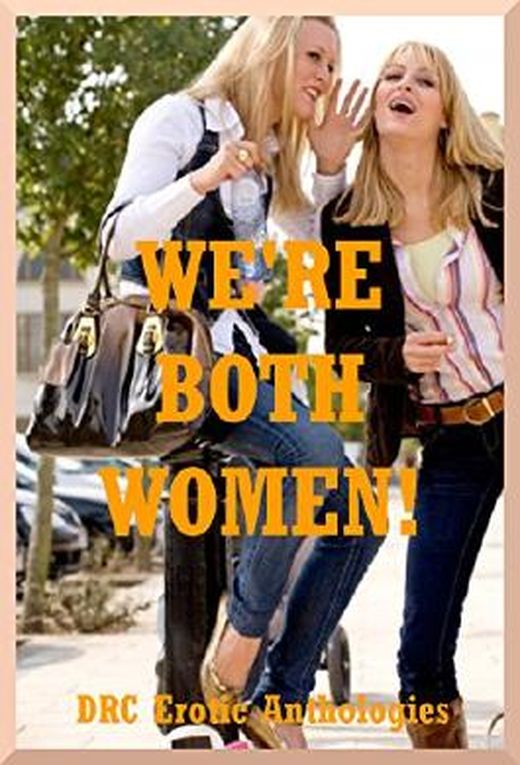 Zu diesem Buch gibt es noch keine Kurzmeinung. Hilf anderen Lesern, in dem du das Buch bewertest und eine Kurzmeinung oder Rezension veröffentlichst.
Inhaltsangabe zu "We're Both Women! Five First Lesbian Sex Erotica Stories"
Here are five tales of lesbian desire, and they're just a click away! What's it like to be with another woman for the very first time? How would it feel? Would she kiss differently? Would she touch differently? Find out by getting these tales on your kindle! Warning: This ebook contains very explicit descriptions of sexual activity including first lesbian sex, lesbian seduction, reluctant sex, oral sex, and more. Only mature adults who won't find that offensive should read this collection. 1. EVELYN'S EXPERT INTRODUCTION (A First Lesbian Sex Experience Erotica Story) by Kate Youngblood Danielle truly enjoys her internship with the brilliant and beautiful Evelyn, a renowned expert on whale migration and a stunning woman all around. Danielle has never been a woman and is confused by the desires that have overcome her throughout the summer. She's never felt this way before, and it's more than just curiosity. She's nervous and excited when she has dinner with Evelyn and discovers the lovely woman is more than willing to give Danielle her first lesbian sex experience! 2. Late One Night at the Office: A First Lesbian Stranger Sex Erotica Story by Maribeth Simmons Work is stressful enough that every now and then, I liked to give the janitor a late night thrill. When he thinks I don't know he's there, I'll do something sexy to get him through his shift and home to his wife where I'm sure his peeping will benefit them both. I decide to go a bit crazy for him, but boy am I surprised when it isn't him vacuuming! Instead, right in the middle of my little show, I look up and it's not William at all but a beautiful woman. She's not interested in stopping the show! 3. Making Up: A Lesbian Awakening Erotica Story by Mackynna Ruble Penelope and Karen have been friends for a very long time, and they've never had so much as a single argument. That changes when Karen believes Penelope has been flirting with a boy she's interested in. Before long, the two are actually having a physical fight, but things change quickly and before they know it, the two of them are making up, and that's just as physical. It's a first lesbian experience Penelope will never forget. 4. Roses, Ribbons, and Rita: A First Lesbian Sex Experience by Amy Dupont I was captivated by Margherita from the start. She brought remembrances of the Old Country back to me, and when she showed up at my door with an authentic meal from Tuscany, I knew we'd be fast friends. It was while we ate hazelnut crepes that I learned she was interested in a special kind of dessert with me, and I couldn't have hoped for a more beautiful first experience with a woman. 5. Tasting Tara: A First Lesbian Experience Erotic Romance by Nycole Folk I was surprised my best friend Tara wanted to spend her twenty-first birthday with me. After all, she was a celebrity, a genius, and far more in demand than I was. I learned, though, that my best friend had a deep and powerful loneliness, and in all of the years I'd known her, I was the only one who made it go away. I was stunned, but I was even more stunned when she kissed me.
Buchdetails
Aktuelle Ausgabe
Verlag:
DRC Erotic Anthologies
Erscheinungsdatum:
25.07.2014
Vorfreude! So freuen sich unsere Leser auf das Buch
Rezensionen und Bewertungen
Ähnliche Bücher für noch mehr Lesestunden
Gespräche aus der Community zum Buch
Starte mit "Neu" die erste Leserunde, Buchverlosung oder das erste Thema.
Buchdetails
Aktuelle Ausgabe
Verlag:
DRC Erotic Anthologies
Erscheinungsdatum:
25.07.2014