Gay Romance: Omega's Endless Lovers: An M/M Paranormal Romance Anthology (Mpreg) (Alpha and Omega Gay Shifter Short Stories Book 1)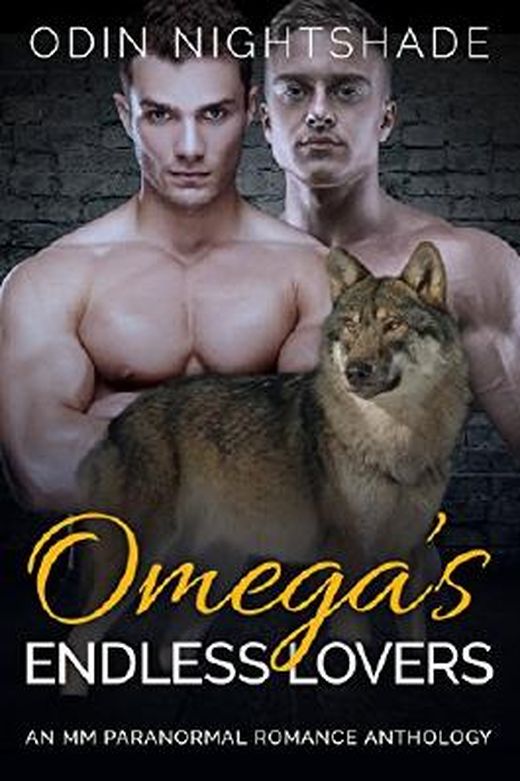 Zu diesem Buch gibt es noch keine Kurzmeinung. Hilf anderen Lesern, in dem du das Buch bewertest und eine Kurzmeinung oder Rezension veröffentlichst.
Auf der Suche nach deinem neuen Lieblingsbuch? Melde dich bei LovelyBooks an, entdecke neuen Lesestoff und aufregende Buchaktionen.
Inhaltsangabe zu "Gay Romance: Omega's Endless Lovers: An M/M Paranormal Romance Anthology (Mpreg) (Alpha and Omega Gay Shifter Short Stories Book 1)"
Every strong alpha needs a prized and cherished omega by his side. Get the complete 8-book Omega collection from red-hot MM paranormal romance author Odin Nightshade! Featuring sexy shifters, hot and steamy MM lovemaking and sweet and tender mpreg moments! Omega Saved and Mated Can Ethan find a way to save himself from his possessive ex? Or will he risk it all and hope that Hugh can accept his sordid past and continue to love him—and raise another alpha's pup as his own? Omega and the Alpha Billionaire Will Dane and Lorenzo's union mean the end of Dane's multimillion dollar freight company? And if it does, what will that mean for the unborn pup that is growing inside of Lorenzo? Omega in Danger Will Dane be able to overcome a potential killer before his new pup makes his way into this world? Omega Tempted by the Billionaire Will sexy alpha and omega manage to overcome their differences? And what will happen when the initial repulsion between Matt and Drew starts to blossom into something completely different? Omega: A Perilous Birth When Matt experiences complications with his pregnancy, Drew might have to save more than just his relationship; he may have to save Matt's life—and the life of their unborn child. Omega's Alpha in Waiting What can James do to gain Stewart's affections long enough to create a lasting relationship—and sire his heir? Omega's Spies and Lies Death threats and shootings see Luke plunged into a shady underworld he had no idea existed, and where he has no idea how to survive. His only companion in this world is Travis, who may yet turn out to be far more than he seems. Omega Claimed and Mated Will Jesse get the life-long mate he's always wanted? Or will he be left to raise Zayn's baby alone, longing for a lost love? This is a collection of stand alone stories with HEAs and no cliffhangers. AUTHOR'S NOTE: This books contains mature language and explicit content, including male breeding and knotting, and is intended for audiences over 18 years of age.
Buchdetails
Aktuelle Ausgabe
Erscheinungsdatum:
08.12.2016
Rezensionen und Bewertungen
Ähnliche Bücher für noch mehr Lesestunden
Gespräche aus der Community zum Buch
Starte mit "Neu" die erste Leserunde, Buchverlosung oder das erste Thema.
Buchdetails
Aktuelle Ausgabe
Erscheinungsdatum:
08.12.2016