Beyond the Veil, Book 5 The Grey Wolves Series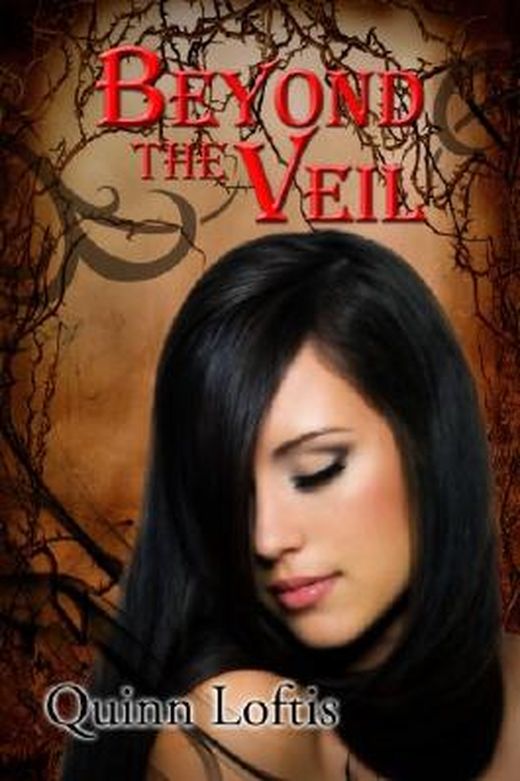 Zu diesem Buch gibt es noch keine Kurzmeinung. Hilf anderen Lesern, in dem du das Buch bewertest und eine Kurzmeinung oder Rezension veröffentlichst.
Inhaltsangabe zu "Beyond the Veil, Book 5 The Grey Wolves Series"
Re-Edited, updated with Excerpt from Devyn Dawson's next book in her Light Tamer's Series "Wow!!! What a Ride!!!" ~The Book Whisperer "I just finished Beyond the Veil and I sit here now soaking it all in...*thinking* AMAZING.... INTRIGUING.... NAIL BITING....how these are just a few words to begin my description of this book!!" ~TSK, TSK, What to Read BlogSpot Book Reviews "My only problem with this book is that it ended before I wanted it to be done." ~Delphina Reads Too Much Book Reviews "Quinn has blown me away yet again with the next book in the Grey Wolves Series, Beyond the Veil. I have absolutely fallen in love with this series. The story and characters are incredible. Hands down, Quinn has the hottest werewolves imaginable and I one want so bad." ~ Always YA at Heart Book Reviews "Quinn's writing gets better with each book, just when you think she couldn't be more creative, or you think you have it figured out, she throws something out of left field." ~ The Grey Wolves Series Blog Spot Book Reviews Though the Serbian pack has been brought to heel thanks to the downfall of their Alpha, the war is far from over. Desdemona, a witch of unfathomable power, has escaped the wolves' wrath, but she will not go quietly into the night. She takes refuge in a place where even the smallest sliver of light does not dare to enter. Though she had to flee, she has not given up on the treasure she wishes to acquire. Her depravity knows no bounds; she's even willing to search for the one who can assist her in opening a Veil that has not been opened in millennia – with good reason: the danger is incalculable. Meanwhile, there are major changes rippling through the Romanian Grey wolves. Decebel has become Alpha to the Serbian pack in an effort to begin to unite the Canis lupis species. Their numbers are dwindling in the wake of the shortage of true mates and lack of offspring. The wolves are beginning to lose faith and darkness seems to be crashing in on them from all sides. But the winds of change are blowing, changes that will alter the future of not only the Canis lupis, but of another ancient race as well. Amidst all of this, Sally is continuing to come to terms with her relationship with the playful, charming, flirty, unbelievably handsome bartender – who happens to be a member of the Romanian pack. If all that weren't enough, the Fates have decided to pay a little visit to Jen. It's time to collect. She cheated the Fates of a life, her life. Now they want what they are due. The problem? It's more than Jen is willing to pay. Yes, the war is indeed far from over. Bargains will be struck, declarations will be made, sacrifices will be given, love will be tested, and trust will be questioned as evil makes its stand against them all.
Buchdetails
Aktuelle Ausgabe
Erscheinungsdatum:
24.09.2012
Rezensionen und Bewertungen
Ähnliche Bücher für noch mehr Lesestunden
Gespräche aus der Community zum Buch
Starte mit "Neu" die erste Leserunde, Buchverlosung oder das erste Thema.
Vorfreude! So freuen sich unsere Leser auf das Buch
Buchdetails
Aktuelle Ausgabe
Erscheinungsdatum:
24.09.2012