Approaches to Plant Stress and their Management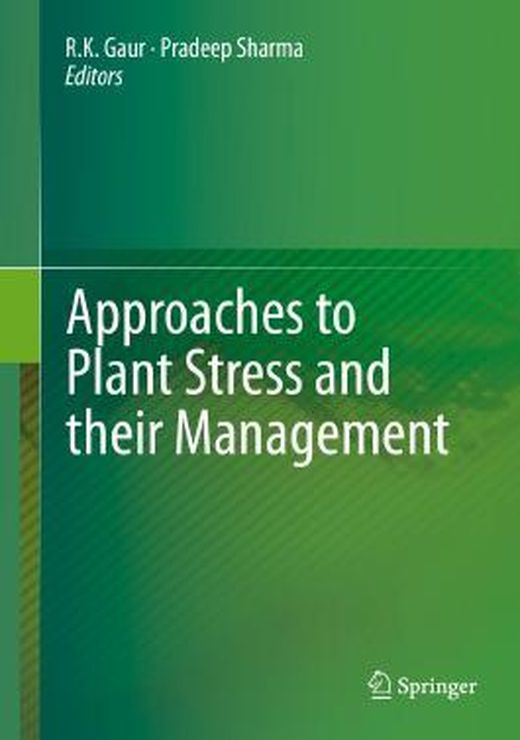 Zu diesem Buch gibt es noch keine Kurzmeinung. Hilf anderen Lesern, indem du das Buch bewertest und eine Kurzmeinung oder Rezension veröffentlichst.
Auf der Suche nach deinem neuen Lieblingsbuch? Melde dich bei LovelyBooks an, entdecke neuen Lesestoff und aufregende Buchaktionen.
Inhaltsangabe
Plant stresses are serious threats to the sustainability of crop yields accounting for more crop productivity losses than any other factor in rainfed agriculture. Post-harvest losses mean surplus crops do not reach market, affecting the livelihoods of farming families, and too often these families are left with no other option than to eat contaminated stored food. These constraints impact the food security of these farming families as well as the communities and countries in which they live. This book is the demonstration of a clear synergistic effect of stresses, an effect that was unexpectedly as important as either stress applied alone. This book will add to our current knowledge of abiotic stress response in plants and will provide the groundwork necessary to build future strategies for crop enhancement. The fundamental principles that underpin all biotechnology are explained and a full range of examples discussed to show how these principles are applied; from starting substrate to final product. It will be beneficial to both plant breeders and molecular biologists, because it combines the topics of physiology, tolerance genes, and breeding methods. When these topics are presented together, it is easy to compare all aspects of tolerance mechanisms and breeding methods for abiotic stresses. These comparisons are useful to understand which pathways or which genes are important for rendering more tolerance to a certain abiotic stress, and to bring forward new ideas for improving the tolerance. Features •Cover both plant biotic and abiotic stresses •Important factors in managing crops for water stress conditions •Substantially increase the sustainable productivity of smallholder farmers in developing countries •Genetic and biochemical approaches – if those approaches constitute a substantial improvement on current practices.
Buchdetails
Aktuelle Ausgabe
Erscheinungsdatum:
16.12.2013
Rezensionen und Bewertungen
Gespräche aus der Community zum Buch
Starte mit "Neu" die erste Leserunde, Buchverlosung oder das erste Thema.
Buchdetails
Aktuelle Ausgabe
Erscheinungsdatum:
16.12.2013