Colorado Cabin (Willful Women Assassins Series)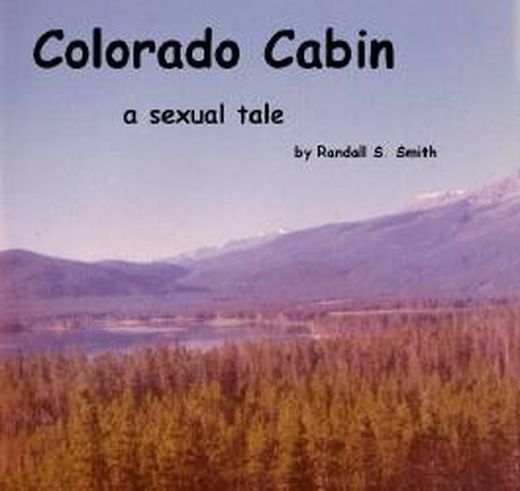 Zu diesem Buch gibt es noch keine Kurzmeinung. Hilf anderen Lesern, in dem du das Buch bewertest und eine Kurzmeinung oder Rezension veröffentlichst.
Inhaltsangabe zu "Colorado Cabin (Willful Women Assassins Series)"
A sexually-oriented tale of a high school senior abducted by a retarded, former mental patient with a history of sexual deviancy. A team of three mercenaries is on their way to rescue her, two women and a man, with some deviant ideas of their own. This story is a sequel to 'Renée's Revenge'. Excerpt: Laura used her knife to cut the straps on Joanna's top. "Now persuade me to let you kiss me." Not wanting to risk upsetting this new friend as the tip of the blade tickled her neck, she said, "Laura, you have me so excited, I hope you'll let me kiss you. Please, please!" "Okay, but kiss me like you really mean it." Joanna began the most sensual kiss she could muster as she felt Laura's fingers exploring. She had never experienced such a thing with another woman before and was embarrassed at being aroused. "I bet you didn't expect anything like this tonight, did you, honey?" asked Laura with a wry smirk. "No, Laura, I hope I'm making you happy." "It's a good start, darling." "What do you mean 'start'?" "Use your imagination. I know you know what makes a woman purr. We've got another hour until daylight. C'mon, dare to expand your comfort zone, love," she whispered, as she nibbled at her earlobe. "I'm not sure what you want me to do, Laura." She whispered specifics into Joanna's ear. "Oh my. I've never done that." "All the better." Excerpt 2: "Did you ever want to run through the woods naked, Laura?" Danny asked. "Sounds fun." "See that boat dock at the bottom of the hill?" "Yeah." "How about when I say "GO", we all strip naked and race downhill through the woods to the dock? Last one there is sex slave for the night to the other two." Excerpt 3: "It's okay with me, you guys." "What is, honey?" "You can do sex stuff to me if you want. I don't mind. I won't tell." "That's a nice offer, Jessie," Danny said. "I'm not sure it's the right thing to do." "I want to get in tighter with you guys. I'm willing do use sex to do that. I want to use sex to do that!" "Keep talking kid," Laura said. "We're listening." "I've come to feel a connection with each one of you the past few days together. I'll cooperate if you want me to do things." "What do you have in mind, kid?" one asked. "Exactly what are you suggesting?" "I saw you guys from the bedroom that first night. I only pretended to fall asleep. You had Danny be your sex slave all night long. It was all so awesome!" "You weren't supposed to see that." "Tell me what you want, guys. I've gotten a pretty good idea of the things you enjoy. I'll do anything that any of you asks me to do, seriously, anything, everything, each of you." "I don't know about you guys, but she's gotten my interest," said Laura. Excerpt 4: ou'll find I was linked to New York City's most notorious criminal, Charles Cicero, the man who makes made men. Find a photo of him and odds are you'll spot me in the background. I knew organized crime family leaders in all five boroughs. I still do. I was Mr. Cicero's enforcer, his hit-woman." "This is so fascinating," said an awed Jessie. "Danny served overseas in Special Forces. He killed a lot of people, but never anyone for money. After that, he was a detective in a small town in Texas. When I killed a man there, our paths crossed and we were promptly smitten with one another." "He seems really nice. What about Laura?" "Laura is the top-ranked assassin in your home state. I've made a lot of enemies in my line of work, Jessie. She got a lucrative contract to take me out, and Danny and I were nearly killed. Instead of killing us, she became our lover and together we took out the people who hired her." For information on my other stories, se www.willfulwomen.info
Buchdetails
Aktuelle Ausgabe
Erscheinungsdatum:
20.11.2013
Rezensionen und Bewertungen
Ähnliche Bücher für noch mehr Lesestunden
Gespräche aus der Community zum Buch
Starte mit "Neu" die erste Leserunde, Buchverlosung oder das erste Thema.
Vorfreude! So freuen sich unsere Leser auf das Buch
Buchdetails
Aktuelle Ausgabe
Erscheinungsdatum:
20.11.2013