Chocolate Dreams at the Gingerbread Cafe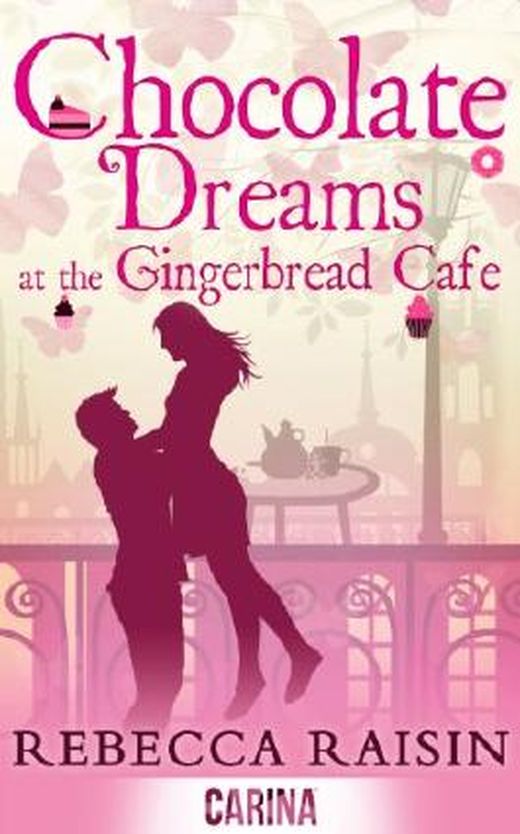 Neue Leser-Meinungen

Ostern im Gingerbread Café - Schokoladig, süß und herzerwärmend.
Alle 1 Bewertungen lesen
Inhaltsangabe zu "Chocolate Dreams at the Gingerbread Cafe"
Chocolate…the most irresistible temptation? The Gingerbread Café is all a buzz! This Easter, Lily and the rest of the town of Ashford, Connecticut are planning a truly decadent Chocolate Festival. Cooking up a storm, CeeCee and Lily are not just baking a batch of their sinfully delicious chocolate-dipped gingerbread men, but an excess of chocolate truffles, squidgy, cinnamony hot cross buns and melt in your mouth chocolate eggs. The Gingerbread Café staff have definitely enjoyed the tasting process! Add in Damon's cute-as-a-button seven year old daughter, Charlie, up for a visit and Lily's perfect Easter may just be around the corner. Until her ex-husband Joel turns up demanding twenty thousand dollars… Suddenly the future of the Gingerbread Café is not so clear…and Lily finds herself eating far more of The Gingerbread Café's treats than her skinny jeans allow… Can Lily concoct a brilliant plan to save her beloved café, convince Damon she has no feelings for Joel and still throw a Chocolate Festival the town will be talking about for years? There's only one way to find out... Welcome back to the warmth, cupcakes and hot chocolate of The Gingerbread Café – your home away from home This is the second novella in The Gingerbread Café series Christmas at the Gingerbread Café Chocolate Dreams at the Gingerbread Café Coming Christmas 2014 look out for the next romantic instalment! Praise for Rebecca Raisin 'Wow - loved it, loved it, loved it! Having read the first novella Christmas at the Gingerbread Cafe I knew I'd love it and I wasn't disappointed. It was just like I was visiting with old friends, Rebecca's descriptions are so vivid I could very well have been stood in the cafe, hugging CeeCee and waddling out after sampling all the different choclatey delights on offer. My mouth literally watered with every turn of the page. ...I don't know what I'm going to do whilst waiting for the next book - Christmas is so far away!!' - Crooks on Books 'This book is sweet & delicious, and I am looking forward to the next in the series as they end all to quickly!' - All Booked Out 'Christmas at the Gingerbread Café is a lovely, cheery festive read, a good old-fashioned feel-good romance to warm the cockles of your heart. This is one of my favourite Christmas reads of the year.' - Books with Bunny '...the perfect read to get you in the mood for Christmas and my mouth was watering after reading about all of the delicious-sounding baking. If you are looking for a Christmassy romance then don't look any further than Rebecca Raisin's brilliant debut.' - Bookbabblers on Christmas at the Gingerbread Cafe 'Raisin not only excels in creating a festive mood — the tone of family and friends coming together is sweet — but also portrays a lovely winter wonderland setting, where things are covered in snow...It's definitely an uplifting read.' - Sam Still Reading on Christmas at the Gingerbread Cafe 'This is a short and incredibly sweet novella that explores a very endearing and unexpected romance. It is definitely one that will make you laugh and warm your heart, and one that can be happily devoured in one sitting.' - Louisa's Reviews on Christmas at the Gingerbread Cafe 'If you love Christmas, romance and HEA then you will love this sweet novella.This one gets an A.!' - Clue Review on Christmas at the Gingerbread Cafe
Buchdetails
Aktuelle Ausgabe
Erscheinungsdatum:
19.03.2014
Rezensionen und Bewertungen
Ähnliche Bücher für noch mehr Lesestunden
Gespräche aus der Community zum Buch
Starte mit "Neu" die erste Leserunde, Buchverlosung oder das erste Thema.
Buchdetails
Aktuelle Ausgabe
Erscheinungsdatum:
19.03.2014