The Songbird: An absolutely gripping crime thriller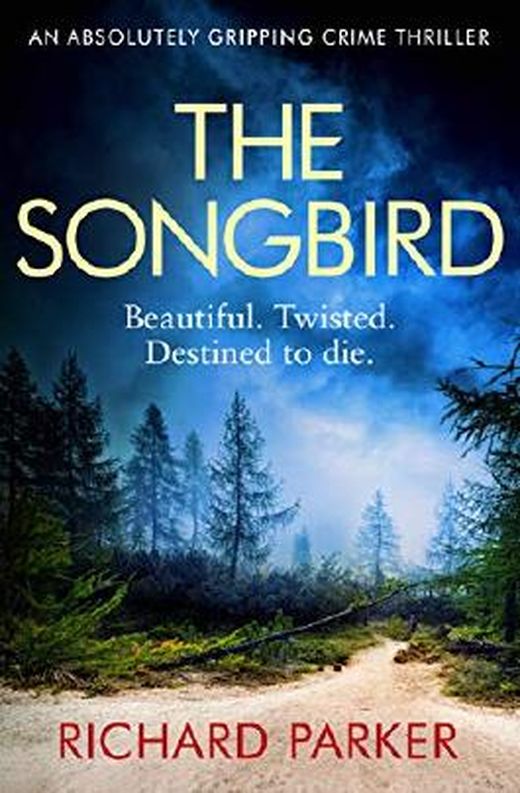 Neue Kurzmeinungen
Interessante Charaktere, solide Handlung
Alle 1 Bewertungen lesen
Auf der Suche nach deinem neuen Lieblingsbuch? Melde dich bei LovelyBooks an, entdecke neuen Lesestoff und aufregende Buchaktionen.
Inhaltsangabe zu "The Songbird: An absolutely gripping crime thriller"
Her eyes were closed. From a distance the blood around her neck might have looked like a necklace, but up close her body told a different tale. She had been murdered. A tiny songbird lay beside her, its neck broken…

Detective Tom Fabian's past is catching up with him. It has been years since the most famous case of his career – when his evidence put infamous serial killer Christopher Wisher behind bars forever. But when Wisher summons a reluctant Fabian to his prison cell to hand over a diary, he realises that Wisher's twisted games are far from over.

Shortly after Fabian's visit, Wisher is found dead in his cell. And a few days later, the police find a body bearing Wisher's signature, a dead songbird. But the police never released this detail to the public … so who has Wisher been talking to?

Fabian is desperate to find the killer before another innocent life is taken. But as more bodies turn up, Fabian begins to realise that Wisher may have handed him the clues before he died. Is the twisted serial killer still pulling the strings from beyond the grave…?

If you can't get enough of crime thrillers by Adam Croft, Rachel Caine or Melinda Leigh, you will love The Songbird.

What readers are saying about Richard Parker:

'The ending was heart-wrenching… kept me guessing, lots of twists and turns and I got it wrong. Really looking forward to the next in this new series. A very good crime thriller.' Goodreads reviewer

'Absolutely brilliant and sucked me in!... a gripping read.' Goodreads reviewer, 5 stars

'What an excellent, thoroughly enjoyable and intensely gripping thriller this was!... Parker has a pretty unique writing style, which grabs you in its vice-like grip and holds you there right until the conclusion. I literally cannot wait for the rest of the series!' Goodreads reviewer

'Story was great and kept me on my toes.' Sean's Book Reviews

'Loved this book… I thought I figured out who the murderer was, I was wrong! A gripping read and highly recommended.' Goodreads reviewer, 5 stars

'I'd read the book completely within a few hours… I didn't want to put the book down… The twists and turns were great.' Goodreads reviewer, 5 stars

'Dark, disturbing and lightning fast… it had a creepy serial killer, it had twists and disturbing moments.' Goodreads reviewer

'Simply unputdownable.' Goodreads reviewer, 5 stars

'Full of suspense and drama right up to the end. I liked the characters and the setting. The short chapters meant that the suspense kept building.' Goodreads reviewer

'This has me hooked and I can't wait to read more, if only because of that ending. What a set up. And the twists and misdirection that the author fed throughout the novel were perfect.' Jen Med's Book Reviews

'This is a really fast paced read and I loved it… a gritty crime thriller that will have you on the edge of your seat.' Goodreads reviewer, 5 stars

'Very good! In fact, it was excellent. Gripping, heart stopping action, combined with twists and red herrings galore… a fantastic and thoroughly enjoyable read… Highly recommended.' Goodreads reviewer, 5 stars

'What a cracker of a read! So much going on in this book. Murders, family problems, drama, great characters and a unique writing style make this a sure-fire winner. As for that ending!... I loved it.' Goodreads reviewer
Buchdetails
Aktuelle Ausgabe
Erscheinungsdatum:
19.12.2018
Rezensionen und Bewertungen
Ähnliche Bücher für noch mehr Lesestunden
Gespräche aus der Community zum Buch
Starte mit "Neu" die erste Leserunde, Buchverlosung oder das erste Thema.
Buchdetails
Aktuelle Ausgabe
Erscheinungsdatum:
19.12.2018