Agency and social structure in Human Factors: A critical realist approach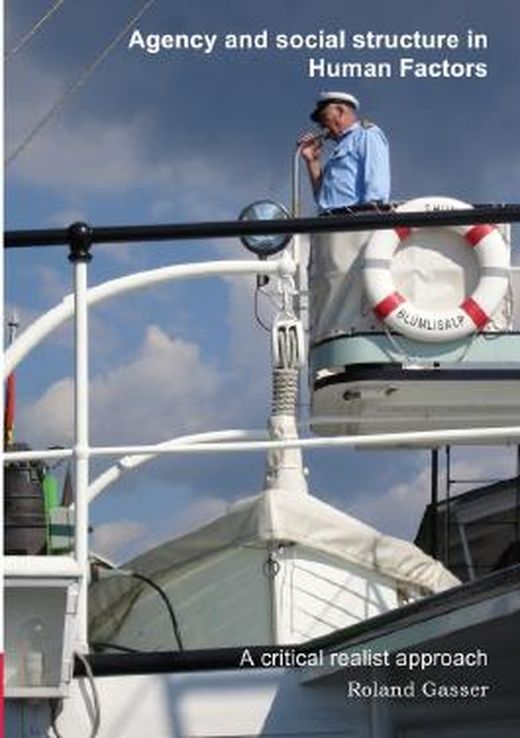 Zu diesem Buch gibt es noch keine Kurzmeinung. Hilf anderen Lesern, indem du das Buch bewertest und eine Kurzmeinung oder Rezension veröffentlichst.
Auf der Suche nach deinem neuen Lieblingsbuch? Melde dich bei LovelyBooks an, entdecke neuen Lesestoff und aufregende Buchaktionen.
Inhaltsangabe zu "Agency and social structure in Human Factors: A critical realist approach"
Human Factors as an interdisciplinary science investigates the interaction of humans and technology. Safety, reliability and productivity are its primary concerns. Today's work contexts are getting ever more adaptive and dynamic. The underlying networked technologies are highly complex and distributed. As a consequence, both the theoretical fundaments and the methodological toolbox of Human Factors become challenged. By drawing on the field of production planning and scheduling (PPS) as an example of such a work context, this book is making explicit how Human Factors fails to fully account for many problems and questions related to this type of environment. An overview of Human Factors research in PPS is leading to a list of unresolved issues and open questions. To address these problems, I am proposing a philosophical reorientation based on critical realist thought. Hereby, I focus on agency and social structures as central concepts for the understanding and explanation of human behavior. The meta-theoretical, ontological fundament that I put forward then allows for a through discussion of existing methodological approaches to the field of PPS. These considerations lead to the formulation of a critical realist theory/methods package for Human Factors to address the research issues identified in the PPS domain. To illustrate my reflections on a critical Human Factors perspective developed as such, I am testing the proposed package of selected methods with empirical material from two case studies of medium sized industrial companies. The first case study employs socio-cognitive discourse analysis to describe position-practices, intentionality and fields of tension related to ERP implementation and use. The second case study complements the first one by using an extended form of Cognitive Work Analysis and Archer's morphogenetic approach to analyze the work environment. I conclude with implications resulting from the discussion of the applicability and explanatory power of the theory/methods package. From the point of view adopted here, a more politically conscious and self-critical positioning of Human Factors is advocated. Through the integration of agency and social structure into our thinking about technology, our design and development interventions will become more tuned to the networked workplaces and globalized workforce we are increasingly engaged with.
Buchdetails
Aktuelle Ausgabe
Erscheinungsdatum:
12.09.2014
Rezensionen und Bewertungen
Gespräche aus der Community zum Buch
Starte mit "Neu" die erste Leserunde, Buchverlosung oder das erste Thema.
Buchdetails
Aktuelle Ausgabe
Erscheinungsdatum:
12.09.2014