The Golden Sword ( The Camelot Inheritance Book 1 )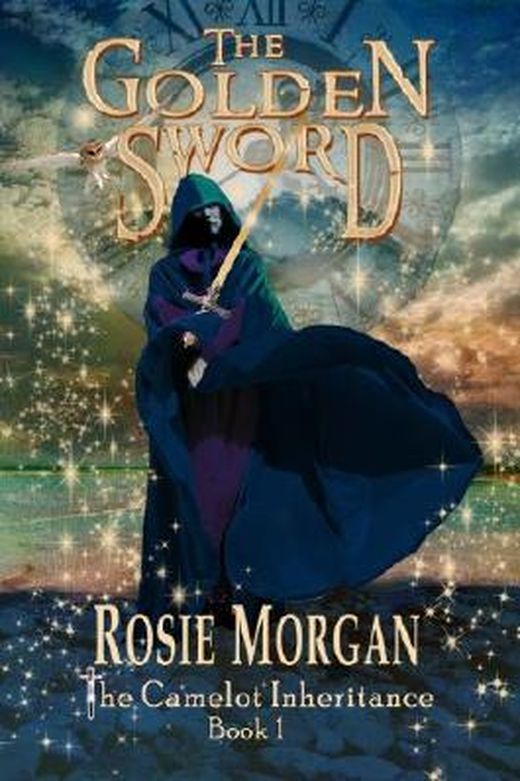 Zu diesem Buch gibt es noch keine Kurzmeinung. Hilf anderen Lesern, in dem du das Buch bewertest und eine Kurzmeinung oder Rezension veröffentlichst.
Inhaltsangabe zu "The Golden Sword ( The Camelot Inheritance Book 1 )"
Arthur Penhaligon is under the illusion that he's just an ordinary skateboarder but, unknown to him, his destiny is calling... and it involves a sword - of the legendary variety. Skateboarding might just have to take second place. Arthur and his friends find themselves sucked into an epic world of magic, mystery and danger. A world where people travel through time, animals take control, and where rivals are willing to resort to murder. Myth and legend, fantasy and adventure have never seemed so real, or so dangerous. Excalibur is waiting. THE GOLDEN SWORD is the first in this epic fantasy series. It's Arthurian, but not as you know it. THE GOLDEN SWORD: Finalist in the 2014 Wishing Shelf Independent Book Awards; 2015 IndieBRAG Medallion honouree; Nominated for the 2015 Holyer an Gof Awards. 'This novel has the type of cross age-appeal as say, Harry Potter or Percy Jackson. Kids will love it, but so will the adults!' Indie Book Reviews. A thrilling mystery and fantasy book with action & adventure. Ideal for teenagers and boys and girls aged 10 to 14. The second in THE CAMELOT INHERITANCE series has now been released: THE TIME SMUGGLERS is the story of Arthur's quest. It's also the story of four teenagers, ancient knights ... and a dragon, a very tiny one, pitted against time-defying enemies. Camelot is calling. If you love a gripping adventure mystery, download your copy or buy your paperback version of THE GOLDEN SWORD now. Just scroll to the top of the page and select BUY! Perfect for 10 - 14 year olds. A SNAPSHOT INTO ROSIE'S LIFE When I was about 10 -14 years old, I loved reading action & adventure stories and mysteries filled with magic. I used to haunt our local library, borrowing anything with a vaguely magical theme. It had to be well-written with a gripping story, action-filled and a page-turner. (My all-time favourite author? C.S.Lewis.) So the seeds were sown. One day I'd write books for 10 – 14 year olds too! The next question: So is this book for boys or girls? The answer: For both! Boys and girls between the ages of 10-14, teens and preteens, have read and loved it; although lots of adults are enjoying it too! If you love a fast-paced fantasy, then THE GOLDEN SWORD, #1 THE CAMELOT INHERITANCE series could be right for you. I'd be delighted to know what you think of it, so do leave a review on here if you liked it. Follow Rosie Morgan: https://twitter.com/writingrosie Visit Rosie Morgan's blog: http://rosie-morgan-cornwall.blogspot.co.uk Follow Rosie on Facebook: Rosie Morgan Cornwall Rosie Morgan writes mystery, fantasy books for 10, 11, 12, 13 & 14 year olds. They are action & adventure stories as well as magic & fantasy stories, with a dash of time travel. The books are perfect if you're looking for teenage adventure books for girls or teenage adventure books for boys. They're also good if you want books for boys 11-14, or children's books age 9 – 11.
Buchdetails
Aktuelle Ausgabe
Verlag:
Liscarret Creations
Erscheinungsdatum:
15.01.2013
Vorfreude! So freuen sich unsere Leser auf das Buch
Rezensionen und Bewertungen
Ähnliche Bücher für noch mehr Lesestunden
Gespräche aus der Community zum Buch
Starte mit "Neu" die erste Leserunde, Buchverlosung oder das erste Thema.
Buchdetails
Aktuelle Ausgabe
Verlag:
Liscarret Creations
Erscheinungsdatum:
15.01.2013