Valentina: A Hauntingly Intelligent Psychological Thriller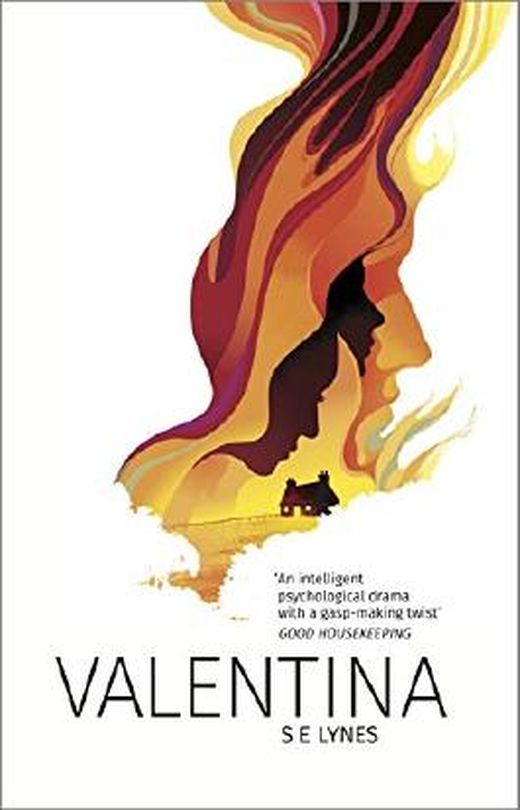 Neue Kurzmeinungen
Dunkler und böser psychologischer Thriller über eine merkwürdige Frauenfreundschaft
Alle 1 Bewertungen lesen
Auf der Suche nach deinem neuen Lieblingsbuch? Melde dich bei LovelyBooks an, entdecke neuen Lesestoff und aufregende Buchaktionen.
Inhaltsangabe zu "Valentina: A Hauntingly Intelligent Psychological Thriller"
'A sinister, deliciously wicked foray into the dark recesses of our personality. Lynes is a promising addition to the prolific list of stellar writers of psychological thrillers which includes Gillian Flynn, S J Watson, Louise Doughty, Elizabeth Haynes et al. ' NUDGE BOOK MAGAZINE 'An intelligent psychological drama with a gasp-making twist' – GOOD HOUSEKEEPING THRILLER OF THE MONTH When Glasgow journalist Shona McGilvery moves with her partner Mikey and their baby to an idyllic cottage in rural Scotland, they believe that all that lies ahead of them is happiness. But with Mikey working offshore, the frightening isolation of the Aberdeenshire countryside begins to drive her insane... That is, until she is rescued by a new friendship with the enchanting Valentina. She has the perfect home, the perfect man, and a charismatic new best friend – or does she? As her fairytale life begins to unravel, the deep dark wood becomes the least of her fears... A hauntingly intelligent, addictive psychological thriller from debut author S. E. Lynes. What readers are saying about this remarkable debut 'A slam dunk of a debut up there with the big hitters. Move over Gone Girl you've got company on the top shelf.' – Read & Rated Book Reviews 'Breathlessly exciting.' – Linda's Book Bag 'Sent chills down my spine ... completely enticing.' – Damp Pebbles 'Oozes with atmospheric tones, vivid descriptions and pure, haunting emotions.' – Reviewed The Book 'One of the best books I have ever read – up there with Gone Girl, We Need to talk about Kevin and The Rapture.' – Diana Morgan-Hill, Author 'Completely captivating ... played havoc with my emotions.' – Maureen, top #100 Goodreads UK Reviewer 'I had got..... "the feeling"! Yes THAT feeling-the tingly excitement of discovering a book... It turned out to be one of my top holiday reads - a 5* book that kept me glued to my sunlounger.' – My Chestnut Reading Tree, Top 1000 AZ Reviewer 'Spine-tingling.' – Country Wives Magazine 'S. E. Lynes has raised the bar when it comes to phenomenal story telling.' – Between Dreams I Read 'The tension is taut without breaking a beat.' – Linda O'Donnell, top #100 Goodreads Reviewer 'The excitement around this book is contagious.' – The Addiction of Books 'A beautifully elegant study of psychopathic manipulation.' – Sara Bailey, Author 'Gives you chills ... A labyrinth of twists to put you off the scent of the truth.' – Laura Prime, Reviewer 'A superb, brilliantly crafted insight into the sinister side of human nature. Subtly disturbing and a truly compelling psychological thriller. My only disappointment was that the experience came to an end all too soon, as I read this book at every opportunity.' – Amazon Reader 'It is so difficult to review this book without giving anything away, but sometimes a book just "knocks your socks off," and this did just that! Valentina is a compelling, sophisticated tale so cleverly woven - it's brilliant!' – Book Blogger Amanda Nason 'What a wonderful surprise! I'm not sure what I expected from a "Psychological Thriller", but what I got from Valentina was an intelligent, well-written, and expertly structured novel of complex emotional entanglements, which I thoroughly enjoyed. – Amazon reader LONGLISTED FOR THE PEOPLE'S BOOK PRIZE FOR FICTION 2017, THE BERYL BAINBRIDGE FIRST TIME AUTHOR AWARD 2017 Chilling fairy tale that goes wrong British Scottish psychological thriller – a stunning women's fiction psychological debut. For readers looking for their next Scottish crime fix – you've found it with this exceptional debut domestic noir thriller.
Buchdetails
Aktuelle Ausgabe
Verlag:
Blackbird Digital Books
Erscheinungsdatum:
01.07.2016
Rezensionen und Bewertungen
Ähnliche Bücher für noch mehr Lesestunden
Gespräche aus der Community zum Buch
Starte mit "Neu" die erste Leserunde, Buchverlosung oder das erste Thema.
Buchdetails
Aktuelle Ausgabe
Verlag:
Blackbird Digital Books
Erscheinungsdatum:
01.07.2016