Sweet and Wild First Lesbian Experiences: Five Erotic Tales of Lesbian Sex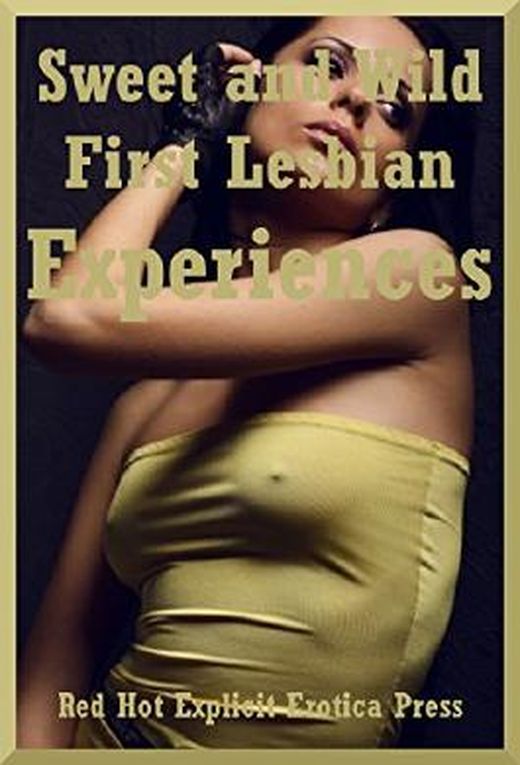 Zu diesem Buch gibt es noch keine Kurzmeinung. Hilf anderen Lesern, in dem du das Buch bewertest und eine Kurzmeinung oder Rezension veröffentlichst.
Inhaltsangabe zu "Sweet and Wild First Lesbian Experiences: Five Erotic Tales of Lesbian Sex"
In this red hot collection, one of the most popular fantasies among women is explored, a first lesbian experience. It's steamy and sweet and rough and reluctant and…well, there's just so many ways to get that first touch! Warning: This ebook contains very explicit descriptions of sexuality and includes first lesbian sex, lesbian seduction, rough sex, lesbian group sex, lesbian bondage, and more. Therefore, only mature adults who won't find that offensive should read this collection. 1. Breakup Therapy: A Lesbian Group Sex Erotica Story by Lisa Vickers We'd gathered to bitch about our exes but things sure took a crazy turn. I never would have expected it. We were moaning about not getting laid and my friend suddenly took charge. All four of us got laid, only there weren't any guys there. It was my first lesbian sex experience, and it happened with three other girls! 2. Danielle in the Dorm Room: A First Lesbian Sex Experience by Angela Ward I think I started falling in love with my college roommate the moment I first saw her. She was beautiful and sweet and elegant and kind. I kept my affections to myself because I wasn't sure how to approach her and I certainly couldn't imagine that she'd return them. So, I was surprised when all of my fantasies came true one evening in our dorm room. It was my first lesbian experience with a girl I'll cherish forever. 3. Experiencing Emily: A Teacher/Student First Lesbian Sex Short by Susan Fletcher Professor Natalie is tired of the Harvard politics bullshit. In fact, she's downright bitter, and she's not above causing a bit of mayhem; in this case smoking and setting off the sprinklers and the fire alarm. Unfortunately for her, one of her students catchers her. Fortunately for Natalie, though, Emily is very curious and very attracted to the professor, so instead of trouble, she gets to lead the beautiful college girl right down the path to her very first lesbian sex encounter. 4. Meagan Swears Off Men: A First Lesbian Sex Erotica Story by Amy Dupont My roommate had finally had enough. After another jerk of a boyfriend treated her like dirt she decided it was time to take a break from men. I didn't realize I'd be the replacement! When she wakes me with a kiss and then heats things up even more, I discovered I didn't mind that at all. 5. Mya Tied Down: A Lesbian Bondage Erotica Story by Samantha Sampson Mya is amazed at what happens at the convention after dark. Dressed as famous video game hero, she's enjoyed her day, but what the night has to offer is amazing. Everywhere, people in sexy cosplay outfits seem to be pairing off. She's not sure she's comfortable with that idea herself, but when a beautiful princess approaches her…well, how can a hero refuse? Before she knows it, she's tied down and the princess is showing her what it means to be helpless and completely taken by lesbian desire!
Buchdetails
Aktuelle Ausgabe
Verlag:
Red Hot Explicit Erotica Press
Erscheinungsdatum:
25.06.2014
Vorfreude! So freuen sich unsere Leser auf das Buch
Rezensionen und Bewertungen
Ähnliche Bücher für noch mehr Lesestunden
Gespräche aus der Community zum Buch
Starte mit "Neu" die erste Leserunde, Buchverlosung oder das erste Thema.
Buchdetails
Aktuelle Ausgabe
Verlag:
Red Hot Explicit Erotica Press
Erscheinungsdatum:
25.06.2014