Shadow Kingdom: The Sin of Resurrection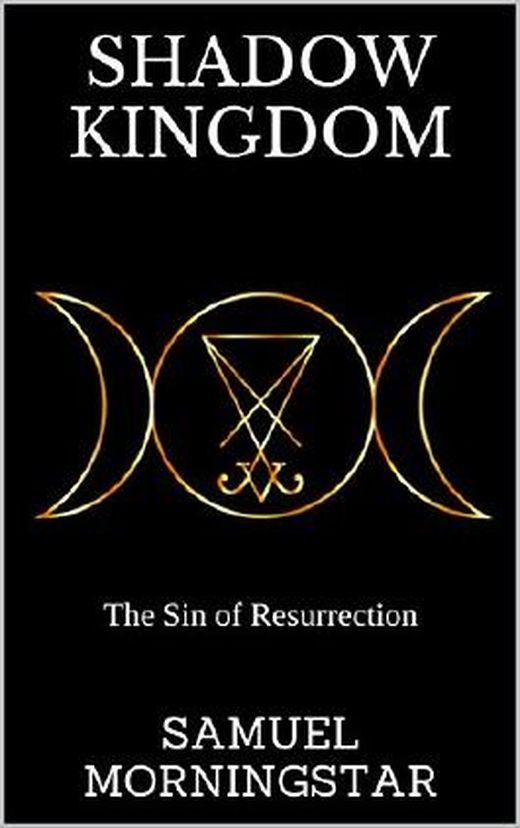 Zu diesem Buch gibt es noch keine Kurzmeinung. Hilf anderen Lesern, in dem du das Buch bewertest und eine Kurzmeinung oder Rezension veröffentlichst.
Auf der Suche nach deinem neuen Lieblingsbuch? Melde dich bei LovelyBooks an, entdecke neuen Lesestoff und aufregende Buchaktionen.
Inhaltsangabe zu "Shadow Kingdom: The Sin of Resurrection"
For eons, the human Dominion has been slowly exterminating the inhuman Shadow Kingdom. Pushed to the point of desperation, a terrorist group within the Shadow, the Kashutre, hatches a plan to eliminate their enemies forever. If they succeed, the powers unleashed could spell doom for the Earth and beyond. Dark ancient powers lay ready to be unleashed from the other side of the universe. Ten years ago, exotic dancer Sarah Kincaide's mother was killed recovering an occult artifact desired by both sides: The Book of Nine, rumored to transform humans into angels. Sarah has no memory of those days and that's fine with her. Her life seems aimless; she works, pays her bills, and fills her time with distractions. A lonely life is the price she pays for refusing to confront the evil that tore her family apart. But, her enemies have not forgotten her. Deep inside Sarah lies the dark power of a Goddess. She can either learn to use it or have it used against her and time is running out. Leaving her normal life behind, she discovers her adopted father, Daemon Kincaide, has been building an organization to combat both the Dominion and the Shadow terrorists. As Sarah slowly opens the door to her past, she is surrounded by unlikely allies: Actor, poet, and ladies man, Jason Magus, found his fledgling film career on the rocks when he discovered he could shapeshift into the form of a humanoid black panther. As a K'sa Hayyoth, he is charged with guarding the Book of Nine. Jonathan Tyler hides his dark angel wings in the theatricality of arena rock 'n roll. His fame both protects and isolates him from others. A romantic at heart, he searches for a raven-haired girl who haunts his dreams. Maci Davenport is a girl who straddles the line between the living and the dead. Cocksure and nearly invulnerable, Maci has the ability to laugh in even the most desperate situations. They're opposed by the sinister Nicodemus, a Dominion overlord who harbors deep secrets of his own. Nicodemus has discovered that the Book of Nine is only the starting point; it points the way to far more dangerous artifacts that will give him the power to destroy anyone who stands in his way. Click on the "Look Inside" or "Try a Sample" links above to preview the thrilling first act in the Shadow Kingdom series, which sets the stage for a confrontation of mythic proportions. Creatures of legend step forward into the light for the first time in centuries. Samuel Morningstar is the author of the Dirk Garrick Occult Detective and Shadow Kingdom series. He is the owner of Erebus Publishing and a contributor to the Ghostwood Books anthology, Cthulhu Lies Dreaming.
Buchdetails
Aktuelle Ausgabe
Erscheinungsdatum:
24.11.2016
Rezensionen und Bewertungen
Bisher gibt es noch keine Bewertungen zum Buch. Schreibe mit "Neu" die erste Rezension und teile deine Meinung mit anderen Lesern.
Gespräche aus der Community zum Buch
Starte mit "Neu" die erste Leserunde, Buchverlosung oder das erste Thema.
Buchdetails
Aktuelle Ausgabe
Erscheinungsdatum:
24.11.2016