Threes Not a Crowd -*****ON SALE***** Anthology, Erotica, Threesome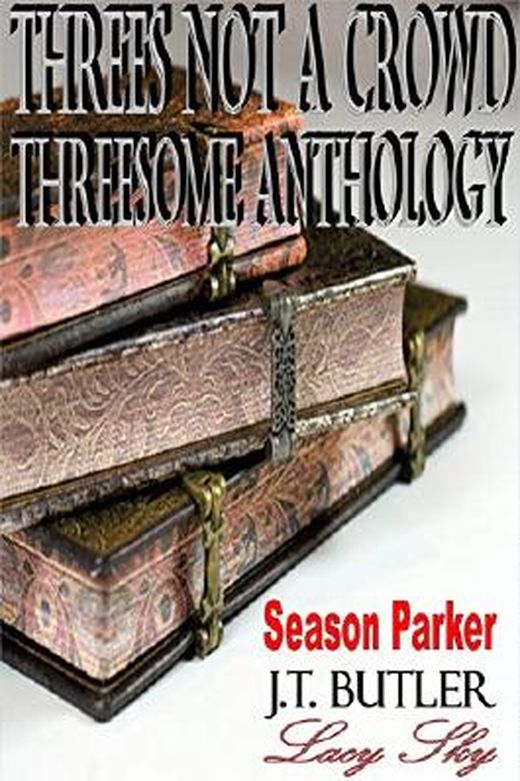 Zu diesem Buch gibt es noch keine Kurzmeinung. Hilf anderen Lesern, in dem du das Buch bewertest und eine Kurzmeinung oder Rezension veröffentlichst.
Auf der Suche nach deinem neuen Lieblingsbuch? Melde dich bei LovelyBooks an, entdecke neuen Lesestoff und aufregende Buchaktionen.
Inhaltsangabe zu "Threes Not a Crowd -*****ON SALE***** Anthology, Erotica, Threesome"
Enjoy this 3 series anthology of three of the greatest erotic authors around! They have come together to share their Erotic Threesome Fantasy's! This Anthology Includes: Threes Not a Crowd J.T. Butler Happy Endings Season Parker The Secret Threesome Lacy Sky Excerpt, Threes Not a Crowd: "What's up with that fucking awesome bikini you're wearing?" she blurted out, with the decreased inhibition of the two drinks she had consumed. "I'd get arrested if I wore that where we're from", Liz added. I laughed and added that it was true. We were from Iowa, and there was no way we could wear something as provocative as what Lyvinia was wearing. Wearing, so perfectly, I might add. Lyvinia laughed at Liz's blatant question, flashing her white smile again. "I bought it on the web. It's called 'Wicked Weasel'", she said. Liz proclaimed, "No kidding, I bet you get lots of wicked weasels pointed your way if there are any guys nearby!" and we all had to giggle at that. "You girls should get some weasels of your own to wear," Lyvinia said, "You'd both look very hot in them," and her eyes danced over our bodies one after the other as she said it. I got a little turned on by that, and I said that I wish I looked half as hot as her, but Lyvinia just smiled and said thank you. By that time, the pool sharks had started to arrive. Guys had noticed three hot, single women alone in the pool, and like a vacuum that has to be filled, so too did the guys think that three available pussies had to be filled with something that only they could provide. We all noticed this at about the same time, and Lyvinia suddenly asked if we might like to escape to her room to avoid the inevitable attack, as she put it. We laughed at the shark metaphor, and agreed after she added that hers was a suite with a full bar!! As we all quickly exited the pool, the sharks swarmed, fighting for position, talking to us to gain attention. Queen bitches that we were, we ignored them, yet we all enjoyed their probing eyes as we climbed the ladder in sequence, and made a brief show of drying ourselves with towels before covering our mostly naked bodies. Liz and I stole as many looks at Lyvinia as the sharks, and were equally excited by her grand presence. We exchanged looks, Liz and I, after seeing Lyvinia's trimmed pussy through her wet bikini while she quickly dabbed her body with a terry towel. "I told you I just turned lesbian," Liz muttered by way of explanation, and this time neither of us giggled. The elevator ride up to the 31st floor was a little awkward as we were a bit silent, but when Lyvinia let us into her suite we quickly relaxed again. Partially because we were in a private place where we didn't know anyone, and not even strangers could see us, but also because Lyvinia's suite was so exciting. Not only did she have a full bar, but she also had a king size bed with a spectacular view of the now blazing evening lights of Vegas out the large window next to the bed, and mirrors on the ceiling overhead. "Wow, I want to get laid right HERE...
Buchdetails
Aktuelle Ausgabe
Erscheinungsdatum:
02.07.2014
Rezensionen und Bewertungen
Ähnliche Bücher für noch mehr Lesestunden
Gespräche aus der Community zum Buch
Starte mit "Neu" die erste Leserunde, Buchverlosung oder das erste Thema.
Buchdetails
Aktuelle Ausgabe
Erscheinungsdatum:
02.07.2014