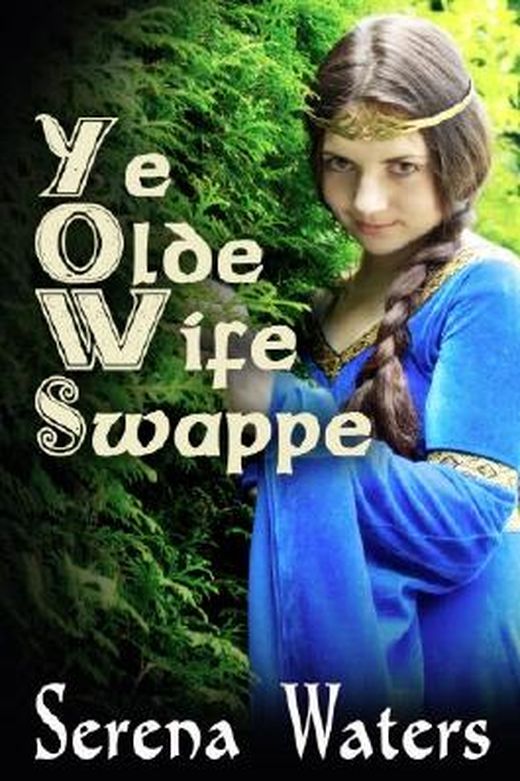 Zu diesem Buch gibt es noch keine Kurzmeinung. Hilf anderen Lesern, indem du das Buch bewertest und eine Kurzmeinung oder Rezension veröffentlichst.
Auf der Suche nach deinem neuen Lieblingsbuch? Melde dich bei LovelyBooks an, entdecke neuen Lesestoff und aufregende Buchaktionen.
Inhaltsangabe zu "Ye Olde Wife Swappe"
Her lips went to my ear. "This dress is so pretty, m'lady. I'd hate for anything to happen to it. May I remove it?" I love the Renaissance Faire. The food, the humor, but especially the clothes. So when I went there with my husband, I got dressed up in a fancy elf princess outfit. I didn't expect to draw many eyeballs, but I did see one woman do a double take... When we went to Ye Olde Sworde Shoppe, I saw the woman who had checked me out. She was dressed in a tight corset and looked gorgeous. While my husband flirted with her while shopping for a sword, I checked out her husband. A blacksmith with giant arms, I wondered if he could pound me like he pounded a piece of steel. When the wife fitted me for a set of chainmail, her fingers wandered along my body. I had never thought of being with another man, let alone another woman, but when she asked if we'd be interested in coming back after the Faire closed, I knew I wanted it so bad. And when my husband told me that it was one of his fantasies, I knew that this would be a Renaissance Faire that I'd never forget... Marian's hand grazed my breast as she measured my bust. I thought it was accidental until she did it again, the tips of her finger running directly over my nipple. It went hard under my dress, poking through the velvety fabric at her gentle touch. She smiled and licked her lips before turning to write the numbers on a piece of paper. My mouth watered. I had never been with a woman before, and while men were definitely more my style, I was certainly attracted to her. She was so beautiful, so sure of herself, that I wanted to know more. I wondered what it would be like to kiss those lush, red lips. I didn't dare look at Greg. He knew me too well and would be able to read the lust in my expression too easily. "One more measurement," Marian said softly. She scooted between me and Greg, her ass accidentally rubbing into his groin as she passed him. Only, as she looked at me, I knew it wasn't accidental. The smile and the want in her eyes was all too clear. She moved behind me and spread the measuring tape along my shoulders and slowly dragged it down. Her touch was deceptively light, but her hands caressed their way down my back, hugging the curve of my hips and onto my ass. I wondered if she was even using the measuring tape as she brought her hands down the silky fabric, touching my ass like a lover. It sent thrills through me. I began to breathe heavy, and I knew that I couldn't hide that from her. She knew how turned on I was by all this attention...
Buchdetails
Aktuelle Ausgabe
Verlag:
Zirconia Publishing, Inc.
Erscheinungsdatum:
08.03.2014
Rezensionen und Bewertungen
Gespräche aus der Community zum Buch
Starte mit "Neu" die erste Leserunde, Buchverlosung oder das erste Thema.
Buchdetails
Aktuelle Ausgabe
Verlag:
Zirconia Publishing, Inc.
Erscheinungsdatum:
08.03.2014