This Haunted World Book Two: The Eleventh Floor: A Gripping Supernatural Thriller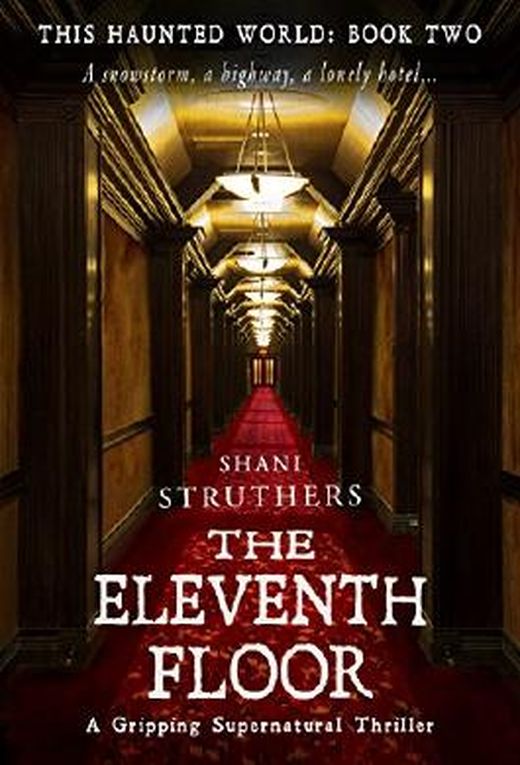 Zu diesem Buch gibt es noch keine Kurzmeinung. Hilf anderen Lesern, indem du das Buch bewertest und eine Kurzmeinung oder Rezension veröffentlichst.
Auf der Suche nach deinem neuen Lieblingsbuch? Melde dich bei LovelyBooks an, entdecke neuen Lesestoff und aufregende Buchaktionen.
Inhaltsangabe zu "This Haunted World Book Two: The Eleventh Floor: A Gripping Supernatural Thriller"
An Amazon US/UK Kindle Store Top 100 Bestseller: #1 British Horror - #1 Occult - #1 Psychic Suspense.
"It takes elements of The Shining and James Herbert's Ash and wraps it up in the Gore Verbinski film: A Cure for Wellness." Amazon Customer
From the author of the popular Psychic Surveys series, comes a brand new series of STANDALONE novels, set in and around THE WORLD'S MOST HAUNTED PLACES and BLENDING FACT WITH FICTION. In Book One discover Venice, 'the world's most haunted city' and Poveglia, in the Venetian Lagoon, 'the world's most haunted island'. In Book Two, travel to Pennsylvania for a stay at The Egress Hotel...

A snowstorm, a highway, a lonely hotel...

Devastated by the deaths of her parents and disillusioned with life, Caroline Daynes is in America trying to connect with their memory. Travelling to her mother's hometown of Williamsfield in Pennsylvania, she is caught in a snowstorm and forced to stop at The Egress hotel - somewhere she'd planned to visit as her parents honeymooned there.

From the moment she sets foot inside the lobby and meets the surly receptionist, she realises this is a hotel like no other. Charming and unique, it seems lost in time with a whole cast of compelling characters sheltering behind closed doors.

As the storm deepens, so does the mystery of The Egress. Who are these people she's stranded with, what secrets do they hide? And, in a situation that's becoming increasingly nightmarish, is it possible to find solace?
What the Reviewers are Saying:"Another spine-chilling, heart-stopping thriller."
"It is everything you could ask for in a good ghost story."
"As usual the characterisation was spot on - look out for the twists and turns, you won't be disappointed."
"My initial thoughts before I'd even opened the book was to compare it to The Shining. For me, it's a better read."
"The twists and turns along the way and the cleverness of the plot kept me enthralled."
"A suspenseful and at times emotional story, this really is a must-read novel."
"A fabulous book for those long autumnal evenings, with the wind howling behind the windows and the chimneys."
"Shani Struthers is the mistress of the supernatural and I can't praise her writing high enough."
Buchdetails
Aktuelle Ausgabe
Verlag:
Authors Reach/Storyland Press
Erscheinungsdatum:
23.09.2017
Rezensionen und Bewertungen
Gespräche aus der Community zum Buch
Starte mit "Neu" die erste Leserunde, Buchverlosung oder das erste Thema.
Buchdetails
Aktuelle Ausgabe
Verlag:
Authors Reach/Storyland Press
Erscheinungsdatum:
23.09.2017