Unchained: Feathers and Fire Book 1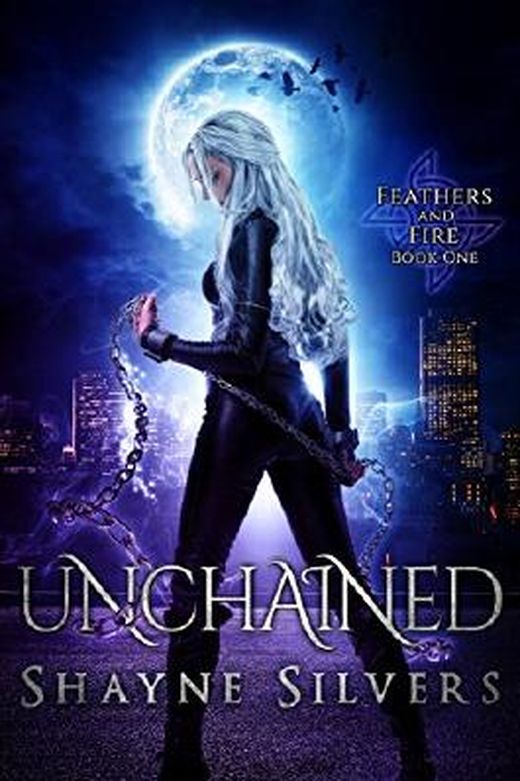 Zu diesem Buch gibt es noch keine Kurzmeinung. Hilf anderen Lesern, indem du das Buch bewertest und eine Kurzmeinung oder Rezension veröffentlichst.
Auf der Suche nach deinem neuen Lieblingsbuch? Melde dich bei LovelyBooks an, entdecke neuen Lesestoff und aufregende Buchaktionen.
Inhaltsangabe zu "Unchained: Feathers and Fire Book 1"
Meet Callie Penrose. Is she Heaven's Devil, or Hell's Angel?

Callie is a middle-class, Midwest American girl. And a wizard in training. She works for Roland, a member of the Vatican Shepherds – an elite group of twelve warrior priests who travel the world smiting whatever offends them or their Good Lord.

One problem. Callie isn't a huge fan of churches… Not even a minor fan, really.

She trains with Roland only to learn how to use those strange magical powers inside her. And because Roland had once saved her and her friend from monsters in a dark alley.

But when a Heavenly spear enters an auction in Kansas City, and Roland is gravely wounded, Callie finds herself forced to step up as an interim Shepherd, and her first night on the job puts her in a bidding war against the infamous Nate Temple – the billionaire wizard from St. Louis. And when demons, shifter bears, vampires, and Nephilim attack the auction for the spear, Nate and Callie are forced to join teams, and one-time foes become hesitant allies.

Callie must learn where she stands as a wizard. Will she hide behind a man, or light Kansas City afire with a name of her own? And will she finally come to appreciate God? Or will the demons and monsters in the shadows take her for themselves?

Because Callie soon learns she isn't just a wizard, and it was never just about the spear. Monsters have evidently been hunting Callie her entire life, and now, they've finally found her…

If you like Patricia Briggs, Ilona Andrews, Linsey Hall, McKenzie Hunter, or Ella Summers, you will LOVE the first installment of the Feathers and Fire series.

Click or tap BUY NOW to jump into the deathly hilarious adventure TODAY!

INTERVIEW WITH THE AUTHOR:
Q: So, what makes your writing so special?
A: I wanted to write stories that mirrored the books I liked to read in my childhood. My top picks were usually urban fantasy, paranormal best sellers, and of course, books featuring your classic gritty, pulp-fiction heroes. Basically, anything with a lot of creepy crawly supernatural characters: mythical creatures, ancient heroes, super villains, and gods. You will find that my stories focus on the ancient myths, characters, and stories we all know, fear, and love. Then twist them up and toss them back like an empty beer can.

Q: What other books do you write, and what order should I read them in?
A: I also write the Amazon Bestselling Nate Temple Series:

Obsidian Son
Blood Debts
Fairy Tale – Prequel (FREE to email subscribers)
Grimm
Silver Tongue
Beast Master
Tiny Gods

Q: So, why should readers give your books a try?
A: Because my writing is a present day thrill-ride that takes no prisoners. Dragons, Angels, Demons, Greek Legends, Wizards, werewolves, and a whole slew of other supernatural 'Freaks' abound in my stories. My books have hit the #1 bestsellers list on Kindle for Science Fiction and Fantasy dozens of times. The plots twist and turn until the last page, and my twisted sense of humor will have you laughing out loud at things you really shouldn't be laughing at.

Feathers and Fire Series eBook categories:

Dark Fantasy
Supernatural Thriller
Witches & Wizards
Urban Fantasy Thriller
Supernatural Shifter
Angels & Demons
Science Fiction & Fantasy
Paranormal and Urban Romance
Supernatural Mystery and Suspense
Vampires and Werewolves

Scroll up and tap or click BUY NOW to jump face-first into this wild ride with demons, angels, shifters, and vampires TODAY!!
Buchdetails
Aktuelle Ausgabe
Verlag:
Argento Publishing, LLC
Erscheinungsdatum:
09.07.2017
Rezensionen und Bewertungen
Ähnliche Bücher für noch mehr Lesestunden
Gespräche aus der Community zum Buch
Starte mit "Neu" die erste Leserunde, Buchverlosung oder das erste Thema.
Buchdetails
Aktuelle Ausgabe
Verlag:
Argento Publishing, LLC
Erscheinungsdatum:
09.07.2017