Low-carbon City and New-type Urbanization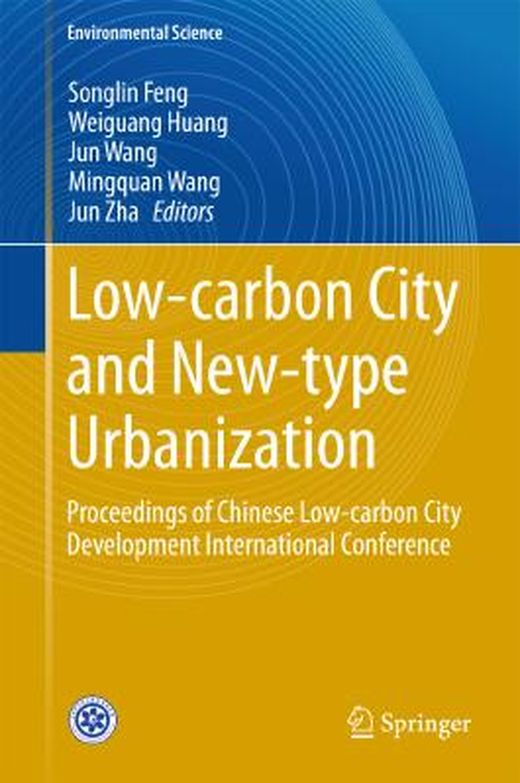 Zu diesem Buch gibt es noch keine Kurzmeinung. Hilf anderen Lesern, indem du das Buch bewertest und eine Kurzmeinung oder Rezension veröffentlichst.
Auf der Suche nach deinem neuen Lieblingsbuch? Melde dich bei LovelyBooks an, entdecke neuen Lesestoff und aufregende Buchaktionen.
Inhaltsangabe zu "Low-carbon City and New-type Urbanization"
In the face of increasingly serious resource and environmental challenges, the world has already make the low carbon development as main way of future city construction. Many problems encountered Chinese city in the process of its development, as land constraints, the energy shortage, traffic congestion, air pollution .Therefore, the national meeting of the central work conference on urbanization makes a strategic decision to take a new road of urbanization, indicates the key stages of urbanization work in China in the future will be the low-carbon development and the harmony of ecological environment and resources, This book discussed the "low carbon city" as the exact new pattern of Chinese new type urbanization. This pattern will be different from what we did in the past and take " intensive land use, intelligent, green, low carbon" as the development key words. Low carbon will become an important task and the future development direction of Chinese urbanization development.
In twenty-first Century, in response to the global climate change, countries have set off a wave of construction of low carbon city. But for Chinese cities, there are still many disputes misunderstand of low carbon city construction. Since of the lack of research, low carbon city construction in variety Chinese cities are still in the exploration ways, of which there are a lot of successful experience, but also failures. On the other hand, low carbon development way is also difficult to deal with the complexity and diversity problems of Chinese cities in present.
At the same time, the construction of low carbon city is not only the responsibility of the government, also needs the joint efforts of the whole society. In the process of the construction of low carbon city, needs efficient government, technological innovation of enterprises, and professional scholars, also need the general public efforts in the daily social activities.
Based on the above considerations, the collection brings together experts from urban planning and design, clean energy systems, low-carbon transportation, new type city infrastructure and smart city etc., hope to form some solutions for Chinese low-carbon cities development.
Buchdetails
Aktuelle Ausgabe
Erscheinungsdatum:
26.03.2015
Rezensionen und Bewertungen
Gespräche aus der Community zum Buch
Starte mit "Neu" die erste Leserunde, Buchverlosung oder das erste Thema.
Buchdetails
Aktuelle Ausgabe
Erscheinungsdatum:
26.03.2015