Remember When Trilogy (The Remember Trilogy)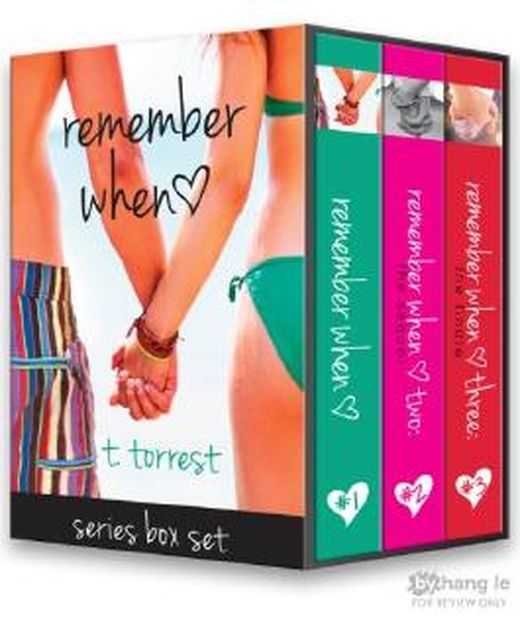 Zu diesem Buch gibt es noch keine Kurzmeinung. Hilf anderen Lesern, in dem du das Buch bewertest und eine Kurzmeinung oder Rezension veröffentlichst.
Inhaltsangabe zu "Remember When Trilogy (The Remember Trilogy)"
All three best-selling books of the Remember Trilogy in one bundle! (Including FOUR bonus chapters in Trip's POV, one of which has never before been released to the public!) REMEMBER WHEN, REMEMBER WHEN 2: The Sequel, and REMEMBER WHEN 3: The Finale. "You know how sometimes, your high school crush grows up to become an insanely famous actor? Okay. Probably not. But I do." ~Layla Warren Remember When is the first story in an NA romance trilogy. It will take you back to that time before the real world kicked in, that limbo between adolescence and adulthood, that trial of hanging on to the past while figuring out where the future will lie. With heart-shredding romance, steamy love scenes and hilarious eighties references, readers of all ages will find themselves rooting for Layla and dreaming about Trip for years to come. It's an endearing journey through the tumultuous world of friendship, family and high school… …and the memory of that one incredible guy your heart just can't seem to forget. Remember When 2 is the second story in an NA romance trilogy. It will bring you back to that exuberant and riotous time of life in your twenties when you struggled to figure out your place in the world and the person you were meant to be… …and the person you were meant to be with. Remember When 3 is the third and final book in the Remember Trilogy. It's a story about taking chances and following your heart… and knowing that sometimes, you just have to learn when to let go. ***All books are intended for readers 18+ due to some questionable language, alcohol abuse, smokin' hot sexual situations, and 1980s flashbacks.*** Hysterical! Made me want to break out a can of Aqua Net and hit the Jersey shore. Loved the characters and their sweet and steamy love story. You'll find yourself rooting for Layla and dreaming about Trip for years to come. ~Mika Thomas, Fictional Person There are so many things I loved about this sweet and funny book. The writing was flawless, the story was addictive; I cried, I laughed out loud and I swooned... I devoured every single minute... all the way through it was handled with so much love and a huge dash of humor... You felt it all and it was such a wonderful experience... Remember When was fun, it was sexy, it was a giggle a minute, it was beautiful....yep, it was perfect. ~Gitte and Jenny, Totally Booked Blog If you think you know what this book is about based solely on the synopsis, you would be wrong. Remember When is so much more... I laughed out loud, I cried, I swooned, I squeed... I angered, I hurt, and I was in total angst a couple of times... [and] I am SO utterly, undeniably, completely, and overwhelmingly in love with Trip. ~Kathy, Romantic Reading Escapes
Buchdetails
Aktuelle Ausgabe
Erscheinungsdatum:
03.04.2014
Vorfreude! So freuen sich unsere Leser auf das Buch
Rezensionen und Bewertungen
Ähnliche Bücher für noch mehr Lesestunden
Gespräche aus der Community zum Buch
Starte mit "Neu" die erste Leserunde, Buchverlosung oder das erste Thema.
Buchdetails
Aktuelle Ausgabe
Erscheinungsdatum:
03.04.2014