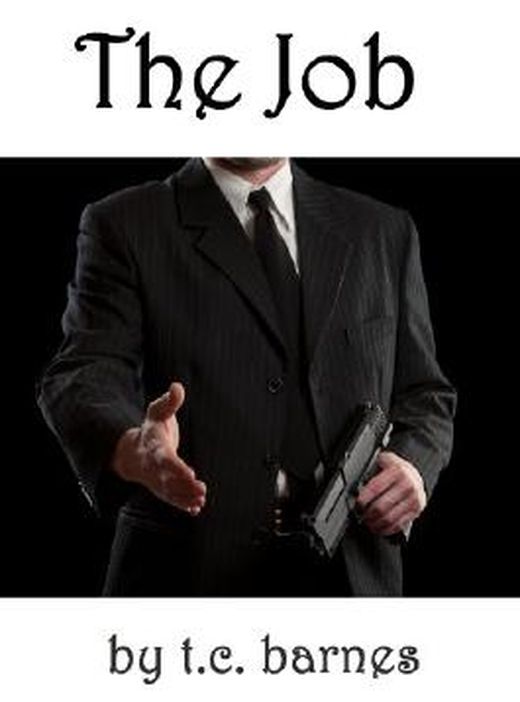 Zu diesem Buch gibt es noch keine Kurzmeinung. Hilf anderen Lesern, indem du das Buch bewertest und eine Kurzmeinung oder Rezension veröffentlichst.
Auf der Suche nach deinem neuen Lieblingsbuch? Melde dich bei LovelyBooks an, entdecke neuen Lesestoff und aufregende Buchaktionen.
Inhaltsangabe zu "The Job"
Jasmine, a pediatric surgeon, has just learned the horrible, chilling truth about her boyfriend and his 'behind closed doors' business transactions. After a botched attempt by Jasmine to gather information against him for the FBI, Jonathan Araduccio determines to have her silenced once and for all. But when the first murder plot against her goes terribly awry, Jasmine immediately snatches her unexpected - but still golden - opportunity, practically right out of thin air. On a near-hopeless and frantic full-out sprint for her life, she immediately heads cross-country to try and elude whatever additional hired guns he may have already sent her way. But this time, he's called in reinforcements. Knowing any possible evidence that his ex-girlfriend has collected against him could put him away forever, Jonathan turns to the paid services of an expert assassin. After hiring Samuel Brannigan, Jonathan quickly sets the murderous but brilliant former Navy Seal out on her path. On the collision course of destiny, however, the killer somehow finds himself in deep trouble instead. After a brutal traffic accident, the unknown killer's life hangs by a thread as he dangles precariously over the edge of a gaping mountain chasm. Risking her own life to save that of the monster who had been stalking her every move, Jasmine brings him back from the brink of death, only to once again have to take off on the run. Realizing that his assignment was not what he'd at first been led to believe, Samuel Brannigan decides to make things right by helping Jasmine Whittaker get out of the impossibly dangerous situation that threatens to end her life with each and every breath she takes. Recovering in the hospital after emergency surgery, Samuel soon escapes; setting out immediately to once again locate his frightened target. This time, though, his intent is not to kill her; but to somehow convince her to allow him to save her life in return for his. ** The story of how the lives of these two individuals intertwine - how they have to learn to lean on each other, trust each, and how they even begin to learn to feel something for each other - as well as their necessary but terribly dangerous plot to take down her lethal and ruthless ex-boyfriend - is the basis for TC. Barnes' new thrilling, action-packed romance novel; "The Job". Cover image credit is licensed through Shutterstock.com for the express purpose of this book's new jacket photo. Shutterstock.com holds the copyright and license for the photo. The book cover design itself, with the title and name, is copyrighted by T.C. Barnes. Neither may be reprinted without permission.
Buchdetails
Aktuelle Ausgabe
Erscheinungsdatum:
13.04.2012
Rezensionen und Bewertungen
Gespräche aus der Community zum Buch
Starte mit "Neu" die erste Leserunde, Buchverlosung oder das erste Thema.
Buchdetails
Aktuelle Ausgabe
Erscheinungsdatum:
13.04.2012