Moosed-Up (Wild Men of Alaska)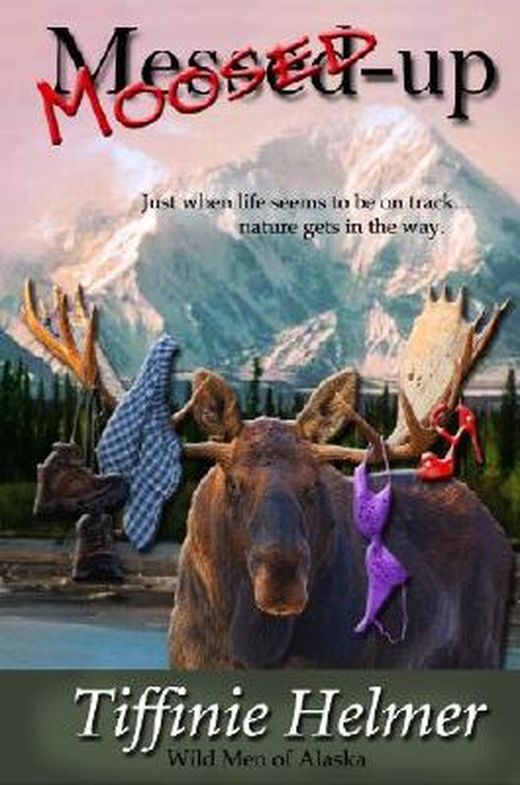 Zu diesem Buch gibt es noch keine Kurzmeinung. Hilf anderen Lesern, in dem du das Buch bewertest und eine Kurzmeinung oder Rezension veröffentlichst.
Auf der Suche nach deinem neuen Lieblingsbuch? Melde dich bei LovelyBooks an, entdecke neuen Lesestoff und aufregende Buchaktionen.
Inhaltsangabe zu "Moosed-Up (Wild Men of Alaska)"
Stay out of the woods...the moose are loose and the men are hungry. Nurse Practitioner Eva Stuart's life is messed-up. She found her fiancé in bed with her best friend Jeremy, which has killed her confidence as a desirable woman and brought her judgment into question when it comes to men. Needing a change of scenery, she leaves Cincinnati behind for the wilds of Alaska and opts for running a medical clinic in a remote town. Her life quickly changes from messed-up to moosed-up as nature takes a stab at her. Wildlife Refuge Officer Lynx Maiski is big...and hot...and hungry for a mate. He's more than willing to show Eva just how sexy she is. After all, sometimes what a street-smart woman really needs is a forest-smart mountain man. But he's keeping a secret that seems destined to ruin his chances at love. Soon they are dealing with small town interference, a sun that refuses to set, deadly poachers, out of control lust, and a matchmaking moose on the loose. A Peek Inside Eva caught her breath at the predatory look in Lynx's eyes. He'd gone from perplexed, to worry, to decision. And his decision had gooseflesh rising up all over her body. He stood at the end of the bed and never broke eye contact. Sprawled on the blankets, she didn't breathe as he untied his boots and toed them off. She wanted to smooth the skirt down her legs from where it was bunched, but was almost afraid to move, worried that if she did, he'd pounce. She thought she'd been ready to be taken, but by the sweet, thoughtful man who had brought her chocolate, and picked her wildflowers. This man was someone different. Wild, hot, unpredictable, and looking a lot like the feral arc­tic cat he was named after. He was so far out of her realm of experience, for the first time in her life she didn't know what to do. *This book also contains bonus material on Tiffinie Helmer's upcoming novel SHIVER, the 3rd book in the Romance on the Edge Novels. "Alaska's answer to Janet Evanovich!" ~ Pat Ansdem. "If you like Janet Evanovich and Northern Exposure you'll like this book. Eve is a nurse practitioner who's come to Alaska after losing her boyfriend to another man. With a moose on the loose decked out in Eve's bra and a hunky forest ranger who just might be able to talk to animals this book has great characters, humor and mystery. To me that's a great combination." ~ Goodreads Reviewer "I'm not sure how many times I was snickering to myself in bed. Tiffinie has entwined humor, and suspense throughout this romance, as well as a smokin hot bedroom scene that will surely melt those ice caps of those Alaskan mountain tops." ~ Amazon Reviewer "An adorable romance between a feisty woman and a hardheaded man...the kind I love. You will not only fall in love with Tiffinie's characters, you will also fall in love with her descriptions of their surroundings. She easily takes you to another place and keeps your attention! Looking forward to many many more Wild Men of Alaska books!" ~ Amazon Reviewer
Buchdetails
Aktuelle Ausgabe
Erscheinungsdatum:
19.04.2012
Rezensionen und Bewertungen
Ähnliche Bücher für noch mehr Lesestunden
Gespräche aus der Community zum Buch
Starte mit "Neu" die erste Leserunde, Buchverlosung oder das erste Thema.
Buchdetails
Aktuelle Ausgabe
Erscheinungsdatum:
19.04.2012