In the Valley, Where Belladonna Grows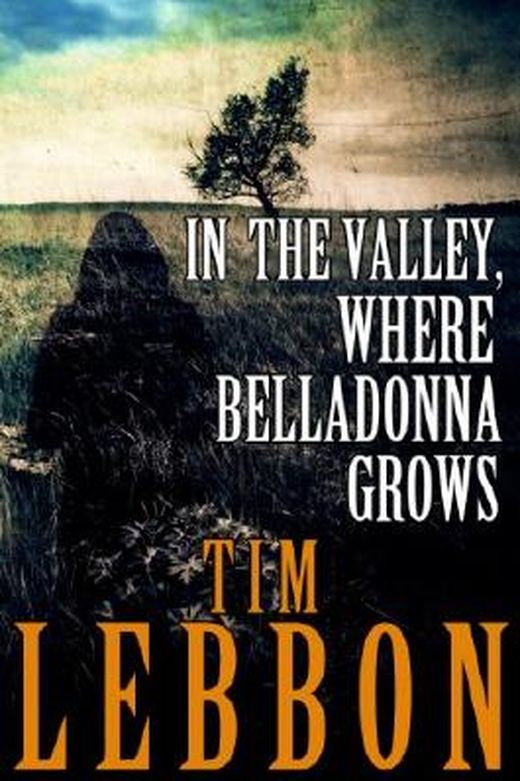 Inhaltsangabe zu "In the Valley, Where Belladonna Grows"
Today is the day the world changes … or ends. Mary exists alone in a valley, happy, surviving, but all too aware that the terrible dangers beyond her home must one day come home to roost. And that day is now. An apocalyptic vision from one woman's damaged mind, this story is for anyone who has ever felt alone. A dark nightmare of solitude and rejection, pride and guilt, love found and lost. In The Valley, Where Belladonna Grows is a gripping dystopian novella that blends prescient elements of science fiction with spine-chilling horror. Praise for Tim Lebbon's works: "Beautifully written and mysterious." – Richard Laymon "Tim Lebbon displays the sort of cool irony and uncanny mood-making that drive the best 'Twilight Zone' stories." – New York Times Book Review "At the end, you are left with … an impression of a nightmare from which you have awakened and cannot totally shake." – Dark Echo "One of the most powerful new voices to come along in the genre … Lebbon's work is infused with the contemporary realism of Stephen King and … the lyricism of Ray Bradbury." –– Fangoria "Lebbon is a genuinely masterful writer … fresh ideas, shimmering prose, and often terrifying scenarios." – Rue Morgue "A masterpiece of traditional horror, graced with nuggets of sex and splatter. I really can't praise it enough. It shot me to pieces." – D.F. Lewis "a terrific, very scary novella." – Ellen Datlow "With The Reach of Children, Lebbon has exceeded even his former astounding works." – Horror World "Lebbon has written one of the best and most emotionally convincing stories about death that I have ever read." – Michael Marshall Smith "Even if you haven't lost a parent, or anyone truly close to you, REACH will give you a true sense of the kind of deep, unyielding sadness such an event brings. It's a powerful book, and one that deserves to be read." – Bookgasm "For those who have not yet sampled Lebbon's doom-laden tales of cosmic consequence, this is a fine place to start." – Peter Crowther "… striking and innovative" – Nick Gevers, SF Site TIM LEBBON is a New York Times-bestselling writer from South Wales. He's had over thirty novels published to date, as well as hundreds of novellas and short stories. His latest novel is the thriller The Hunt, and other recent releases include The Silence and Alien: Out of the Shadows. He has won four British Fantasy Awards, a Bram Stoker Award, and a Scribe Award, and has been a finalist for World Fantasy, International Horror Guild and Shirley Jackson Awards. Future books include The Rage War (an Alien/Predator trilogy), and the Relics trilogy from Titan. The movie of his story Pay the Ghost, starring Nicolas Cage, was released September 2015, and other projects in development include Playtime (an original script with Stephen Volk), My Haunted House with Gravy Media, The Hunt, Exorcising Angels (based on a novella with Simon Clark), and a TV Series proposal of The Silence.
Buchdetails
Aktuelle Ausgabe
Erscheinungsdatum:
24.08.2016
Rezensionen und Bewertungen
Ähnliche Bücher für noch mehr Lesestunden
Gespräche aus der Community zum Buch
Starte mit "Neu" die erste Leserunde, Buchverlosung oder das erste Thema.
Buchdetails
Aktuelle Ausgabe
Erscheinungsdatum:
24.08.2016