I Am Charlotte Simmons. (Vintage)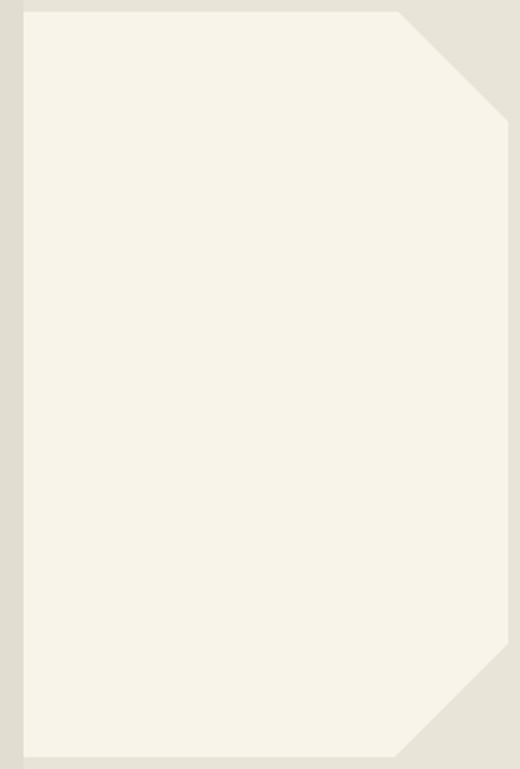 Zu diesem Buch gibt es noch keine Kurzmeinung. Hilf anderen Lesern, in dem du das Buch bewertest und eine Kurzmeinung oder Rezension veröffentlichst.
Auf der Suche nach deinem neuen Lieblingsbuch? Melde dich bei LovelyBooks an, entdecke neuen Lesestoff und aufregende Buchaktionen.
Inhaltsangabe zu "I Am Charlotte Simmons. (Vintage)"
Amazon.com Exclusive Content

Product Description: Dupont University--the Olympian halls of learning housing the cream of America's youth, the roseate Gothic spires and manicured lawns suffused with tradition... Or so it appears to beautiful, brilliant Charlotte Simmons, a sheltered freshman from North Carolina. But Charlotte soon learns, to her mounting dismay, that for the uppercrust coeds of Dupont, sex, Cool, and kegs trump academic achievement every time.

As Charlotte encounters Dupont's privileged elite--her roommate, Beverly, a Groton-educated Brahmin in lusty pursuit of lacrosse players; Jojo Johanssen, the only white starting player on Dupont's godlike basketball team, whose position is threatened by a hotshot black freshman from the projects; the Young Turk of Saint Ray fraternity, Hoyt Thorpe, whose heady sense of entitlement and social domination is clinched by his accidental brawl with a bodyguard for the governor of California; and Adam Geller, one of the Millennial Mutants who run the university's "independent" newspaper and who consider themselves the last bastion of intellectual endeavor on the sex-crazed, jock-obsessed campus--she gains a new, revelatory sense of her own power, that of her difference and of her very innocence, but little does she realize that she will act as a catalyst in all of their lives. With his signature eye for detail, Tom Wolfe draws on extensive observation of campuses across the country to immortalize college life in the '00s. I Am Charlotte Simmons is the much-anticipated triumph of America's master chronicler.

Tom Wolfe Talks About I Am Charlotte Simmons
In I Am Charlotte Simmons, Tom Wolfe masterfully chronicles college sports, fraternities, keggers, coeds, and sex--all through the eyes of the titular Simmons, a bright and beautiful freshman at the fictional Dupont University. Listen to an Amazon.com exclusive audio clip of Wolfe talking about his new novel.

Listen to Tom Wolfe Talk About I Am Charlotte Simmons

Tom Wolfe Timeline
1931: Thomas Kennerly Wolfe, Jr. born in Richmond, VA, on March 2. Wolfe later attends Washington and Lee University (BA, English, 1951), and Yale University (Ph.D., American Studies, 1957).

1956: Wolfe begins working as a reporter in Springfield, MA, Washington, D.C., then finally New York City, writing feature articles for major newspapers, as well as New York and Esquire magazines. Not satisfied with the conventions of newspaper reporting at the time, Wolfe experiments with using the techniques of fiction writing in his news articles. Wolfe's newspaper career spans a decade.

1963: After being sent by Esquire to research a story about the custom car world in Southern California, Wolfe returns to New York with ideas, but no article. Upon telling his editor he cannot write it, the editor suggests he send his notes and someone else will. Wolfe stays up all night, types 49 pages, and turns it in the next morning. Later that day, the editor calls to tell Wolfe they are cutting the salutation off the top of the memorandum, printing the rest as-is. Thus, New Journalism was arguably born, whereby writing and storytelling techniques previously utilized only in fiction were radically applied to nonfiction. Straight reporting pieces now were free to include: the author's perceptions and experience, shifting perspectives, the use of jargon and slang, the reconstruction of events and conversations.

1965: Farrar, Straus, and Giroux publish Wolfe's first collection of nonfiction stories displaying his newfound reporting techniques: The Kandy-Kolored Tangerine-Flake Streamline Baby. The book cements Wolfe's place as a prominent stylist of the New Journalism movement.

1968: The Pump House Gang and The Electric Kool-Aid Acid Test (No. 91 on National Review's 100 Best Nonfiction Books of the Twentieth Century) publish on the same day, and together provide an up-close portrait and exploration of the hippie culture of the 1960s (by following the novelist Ken Kesey and his entourage of LSD enthusiasts), and the cultural change occurring at a seminal point in U.S. social history.

1970: Radical Chic & Mau-Mauing the Flak Catchers is published. This collection underscores racial divide in America, including an am using story about the socialites of New York City seeking out black liberation groups as guests, focusing on the conductor Leonard Bernstein's party with the Black Panthers in attendance at his Park Avenue duplex. (No. 35 on National Review's 100 Best Nonfiction Books of the Twentieth Century .)

1976: Wolfe labels the 1970s "The Me Decade" in his collection of essays, Mauve Gloves & Madmen, Clutter & Vine. Wolfe illustrates the bookthroughout.

1979: The Right Stuff is published. Depicting the status, structure, exploits, and ethics of daredevil pilots at the forefront of rocket and aircraft technology, as well as the beginnings of the space program and the pioneering NASA astronauts who were the first Americans to land on the moon, the book receives the National Book Award in 1980. An Academy Award-winning film is made from the book in 1983.

1987: With publication of his first novel, The Bonfire of the Vanities--serialized in Rolling Stone magazine--Wolfe pens one of the bestselling and definitive novels of the 1980s, continuing his social criticism and ability to capture the lives and preoccupations of Americans, one generation at a time. Wolfe receives a record $5 million for movie rights to the novel and, despite the success of the book, the film fails at the box office.

1998: A Man in Full, Wolfe's second novel, is published to mixed criticism, yet garners favor as a 1998 National Book Award Finalist. Here, Wolfe aims his sights on the Atlanta, GA, elite, trophy wives, and real estate developers, continuing to comment on racial issues and the chasm in socioeconomic status in America.

2000: Hooking Up, a collection of essays, reviews, profiles, and the novella, Ambush at Fort Bragg, is published.

2004: On November 9, Wolfe's third novel, I Am Charlotte Simmons, set at the fictional Dupont University, is published.
Buchdetails
Aktuelle Ausgabe
Ausgabe:
Flexibler Einband
Rezensionen und Bewertungen
Ähnliche Bücher für noch mehr Lesestunden
Gespräche aus der Community zum Buch
Starte mit "Neu" die erste Leserunde, Buchverlosung oder das erste Thema.
Buchdetails
Aktuelle Ausgabe
Ausgabe:
Flexibler Einband