In Too Deep: A New Zealand Enemies to Lovers Second Chances Romance (Due South Series Book 1)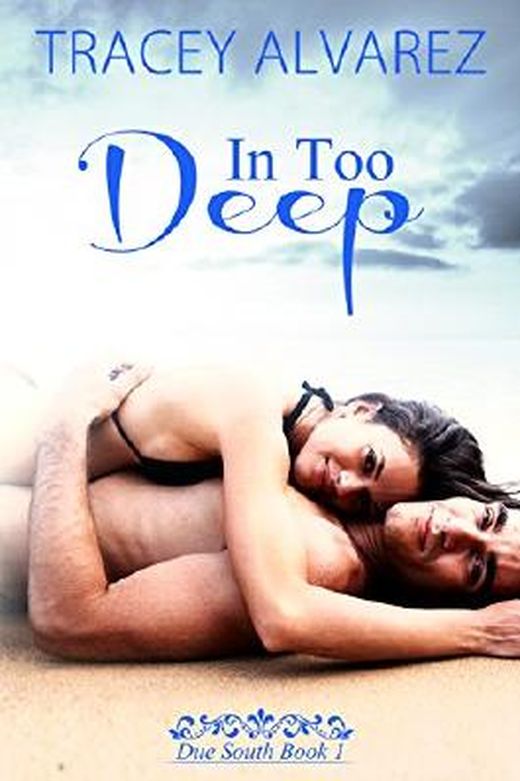 Zu diesem Buch gibt es noch keine Kurzmeinung. Hilf anderen Lesern, indem du das Buch bewertest und eine Kurzmeinung oder Rezension veröffentlichst.
Auf der Suche nach deinem neuen Lieblingsbuch? Melde dich bei LovelyBooks an, entdecke neuen Lesestoff und aufregende Buchaktionen.
Inhaltsangabe zu "In Too Deep: A New Zealand Enemies to Lovers Second Chances Romance (Due South Series Book 1)"
IN TOO DEEP is the first story in Tracey Alvarez's best-selling Due South books set against the stunning backdrop of Aotearoa, New Zealand. If you like Jill Shalvis, Marie Force, or Bella Andre, then you'll enjoy diving into these heart-warming, sexy & seductive small-town romances with authentic men and women struggling to find their special someone. Meet Piper and West... She vowed never to return. To save her brother from financial ruin, Piper Harland must do the one thing she swore she'd never do—return to the tiny island hometown where Ryan "West" Westlake crushed her heart. Piper is tough, resilient and a little wild—much like the remote and beautiful Stewart Island where she grew up. As a cop who's part of the elite New Zealand Police National Dive Squad, bringing the dead back to their families still doesn't stop the guilt she feels over her father's drowning death. Now nine years later she's obligated to return to a hostile community as the outsider, and forced to work with the man who was once her best friend and first lover. She's a risk he can't take. West is an Island man, through and through. As owner of the local pub, he lives and breathes the local community, and sure as hell can't imagine living anywhere else. But most of all he refuses to ever fall for a woman like his flighty mother. He lost Piper once to give her the chance to fulfil her dreams of becoming a cop. But now she's back for an unexpected six week visit to help her brother—his best mate. Maybe West wants her a little bit, maybe he can't resist the temptation to tease and touch her, but can he fall in love with such a flight risk? Saying goodbye for the second time might just destroy them both. Download your copy of In Too Deep and dive into the Due South world! Intended for mature 18+ aged readers. Praise for the Due South series! "It's official…I'm hooked on this series! I want to jump on a plane and fly to this island, because apparently they grow them big and HOT in New Zealand…men that is!!!" ~ Swept Away By Romance "Perfection comes in many shapes and forms, and Ms Alvarez delivers in her contemporary voice and quirky character traits that make a distinctive difference between average and stellar storytelling." ~ InD'Tale Magazine "Just as the must-read series of Donna Kauffman (The Bachelors of Blueberry Cove), Jill Shalvis (Lucky Harbor), Terri Osburn (Anchor Island), Marie Force (The McCarthys of Gansett Island), Sherryl Woods (Chesapeake Shores) have entranced me with their seaside settings and caring communities - so has Tracey Alvarez - and I'm adding her series to my must-read shelf too."~ Fab Fantasy Fiction Don't miss any of the Due South books! Book 1: In Too Deep. Featuring Piper and West. A smoking-hot reunion which may lead to a second chance for them both... Book 2: Melting Into You. Featuring Kezia and Ben. Can this widowed single mom and the stubborn but sexy single dad ever make one big happy family? Book 3: Ready To Burn. Featuring Shaye and Del. Two chefs, one workplace where things get seriously overheated—and a passionate enemies to lovers romance. Book 4: Christmas With You. Featuring Carly and Kip. A New Zealand holiday romance where becoming friends with benefits can sometimes make the sexiest Christmas present of all... Book 5: My Forever Valentine. Due South Short Stories. Book 6: Playing For Fun. Featuring Holly and Ford. Coming December 29, 2015.
Buchdetails
Aktuelle Ausgabe
Erscheinungsdatum:
19.12.2013
Rezensionen und Bewertungen
Ähnliche Bücher für noch mehr Lesestunden
Gespräche aus der Community zum Buch
Starte mit "Neu" die erste Leserunde, Buchverlosung oder das erste Thema.
Buchdetails
Aktuelle Ausgabe
Erscheinungsdatum:
19.12.2013