Ready To Burn: A New Zealand Enemies to Lovers Romance (Due South Series Book 3)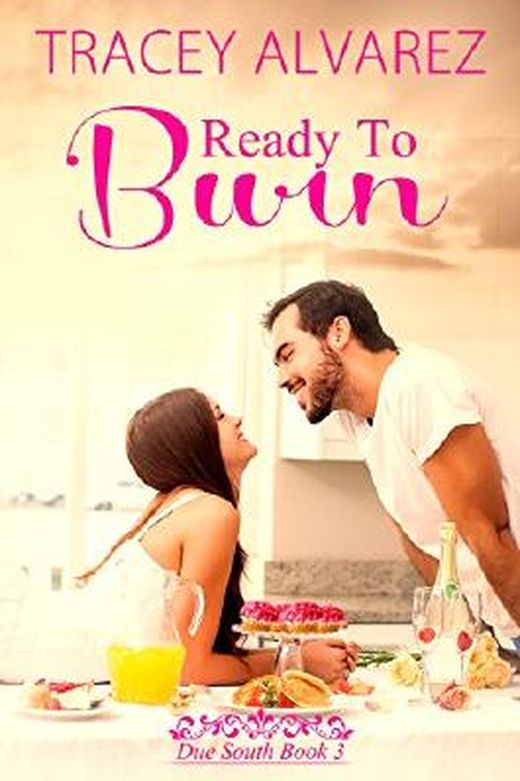 Zu diesem Buch gibt es noch keine Kurzmeinung. Hilf anderen Lesern, in dem du das Buch bewertest und eine Kurzmeinung oder Rezension veröffentlichst.
Inhaltsangabe zu "Ready To Burn: A New Zealand Enemies to Lovers Romance (Due South Series Book 3)"
READY TO BURN is the third story in Tracey Alvarez's best-selling Due South books set against the stunning backdrop of Aotearoa, New Zealand. If you like Jill Shalvis or Bella Andre, then you'll enjoy diving into these heart-warming, sexy & seductive small-town romances with authentic men and women struggling to find their special someone. Meet Shaye and Del... Take one sassy Harland girl... Shaye Harland, sous chef de-awesome, desperately wants the role of Due South's head chef. Though a little out of her depth, she can totally cope with the extra demands if she can resist her future brother-in-law when he muscles in on her kitchen. The Hollywood wannabe is nothing but a troublesome distraction and he fries her sex-ometer to a crisp. But as far as romance? Forget it. Love, when she finds Mr. Perfect, will be as sweet as her to-die-for cookies. Add a bad-boy from LA... Del Westlake swore he'd never again set foot on the island he calls the "ass end of New Zealand." With his reputation as a sous chef in one of LA's hottest restaurants trashed, and his estranged father's restaurant needing a head chef, Del wants nothing more than to go in, get the job done, and get out. Except his feisty second-in-command carves herself a spot in his heart and completely incinerates his plans. Watch the sparks fly as they burn it up in the kitchen... Winning a spot on a TV reality show is just what Del needs to jumpstart his career back in the States. Nothing can get in the way of him winning-not even the woman whose trust he'd destroy if she discovers his secrets. But with a film crew capturing the explosive kitchen chemistry between them, will his bad-boy ways rear up and ruin his shot at becoming Shaye's Mr. Perfect? Download your copy of READY TO BURN and dive into the Due South world! Intended for mature 18+ aged readers. Praise for the Due South series! "It's official…I'm hooked on this series! I want to jump on a plane and fly to this island, because apparently they grow them big and HOT in New Zealand…men that is!!!" ~ Swept Away By Romance "Perfection comes in many shapes and forms, and Ms Alvarez delivers in her contemporary voice and quirky character traits that make a distinctive difference between average and stellar storytelling." ~ InD'Tale Magazine "Just as the must-read series of Donna Kauffman (The Bachelors of Blueberry Cove), Jill Shalvis (Lucky Harbor), Terri Osburn (Anchor Island), Marie Force (The McCarthys of Gansett Island), Sherryl Woods (Chesapeake Shores) have entranced me with their seaside settings and caring communities - so has Tracey Alvarez - and I'm adding her series to my must-read shelf too."~ Fab Fantasy Fiction Don't miss any of the Due South books! Book 1: In Too Deep. Featuring Piper and West. A smoking-hot reunion which may lead to a second chance for them both... Book 2: Melting Into You. Featuring Kezia and Ben. Can this widowed single mom and the stubborn but sexy single dad ever make one big happy family? Book 3: Ready To Burn. Featuring Shaye and Del. Two chefs, one workplace where things get seriously overheated—and a passionate enemies to lovers romance. Book 4: Christmas With You. Featuring Carly and Kip. A New Zealand holiday romance where becoming friends with benefits can sometimes make the sexiest Christmas present of all... Book 5: My Forever Valentine. Due South Short Stories. Book 6: Playing For Fun. Featuring Holly and Ford. Coming December 29, 2015.
Buchdetails
Aktuelle Ausgabe
Erscheinungsdatum:
23.10.2014
Rezensionen und Bewertungen
Ähnliche Bücher für noch mehr Lesestunden
Gespräche aus der Community zum Buch
Starte mit "Neu" die erste Leserunde, Buchverlosung oder das erste Thema.
Vorfreude! So freuen sich unsere Leser auf das Buch
Buchdetails
Aktuelle Ausgabe
Erscheinungsdatum:
23.10.2014