Romance Down Under: New Zealand Romance Starter Set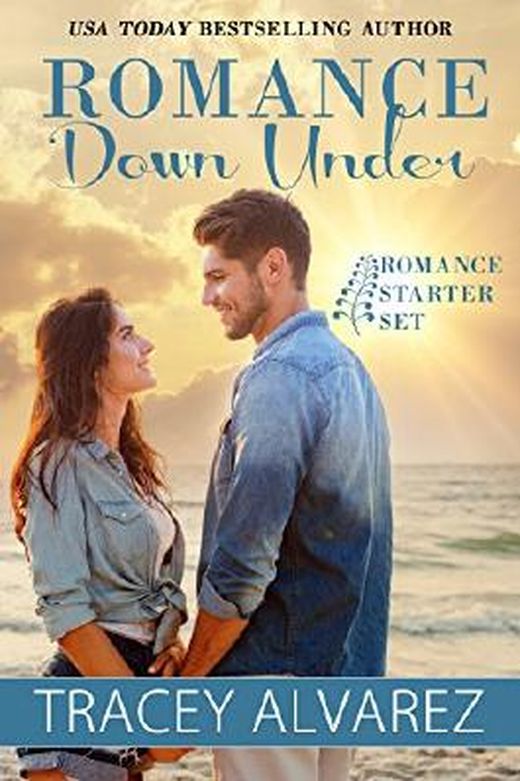 Zu diesem Buch gibt es noch keine Kurzmeinung. Hilf anderen Lesern, in dem du das Buch bewertest und eine Kurzmeinung oder Rezension veröffentlichst.
Auf der Suche nach deinem neuen Lieblingsbuch? Melde dich bei LovelyBooks an, entdecke neuen Lesestoff und aufregende Buchaktionen.
Inhaltsangabe zu "Romance Down Under: New Zealand Romance Starter Set"
Read the first two full-length, standalone romance novels from USA Today bestselling author Tracey Alvarez's Due South and Far North series. In Too Deep (Due South Book #1) Two hearts. A second chance. Everything on the line… Ryan "West" Westlake belongs on the island. It's in his blood and who he is. Nobody can deny that. When Piper Harland walked out of his life years ago, West let her go. He'd never stand in the way of a woman and her dreams. But now that she's back, their past smacks him right in the face. With tempers flared and desires heightened, West just might realize what he lost so long ago. Second chances, vacation romance, small town romance, first love, New Zealand romance, island romance, diving, police officer, big family. Hide Your Heart (Far North Book #1) Lauren Taylor has returned to her rural New Zealand hometown, having cut all ties with her past as a former model. Nate Fraser, a burned-out photojournalist, plans to fix up the property next door and sell it as a celebrity retreat. As passion ignites, Lauren must trust Nate not only with her secrets, but with her heart—before her safe haven is exposed and she can no longer hide in the shadows. Small town romance, New Zealand romance, summer romance, beach romance, single mom. Fall in love with these authentic heroes and heroines trying to find their special someone—then read the other standalone books to discover the friends and family who stumble into a once-in-a-lifetime love themselves. 300+ 5-star Amazon reviews on these titles individually. Praise for the Due South series! "It's official…I'm hooked on this series! I want to jump on a plane and fly to this island, because apparently they grow them big and HOT in New Zealand…men that is!!!" ~ Swept Away By Romance "Perfection comes in many shapes and forms, and Ms Alvarez delivers in her contemporary voice and quirky character traits that make a distinctive difference between average and stellar storytelling." ~ InD'Tale Magazine Praise for the Far North series! "Tracey's new series is starting out beautifully--this book doesn't quite have the same lighthearted feel to it that her Due South series does, but it's written with her same trademark humor."~ Becky on Books & Quilts "Reading a book by Tracey Alvarez is like taking a mini vacation to my imagined little happy place in New Zealand."~ Spellbound Book Reviews "Tracey now is included among some of my fav authors from the Southern Hemisphere. Rosalind James and Natalie Gayle fans will love Tracey's books."~ Retailer review "Tracey Alvarez has written a finely crafted, well written romance. Sexy and delightful and full of family values."~ The Book Date "Her writing style will keep you hanging on to every word and feeling the characters' heartbreak right along with them."~ Rach Lawrence Books
Buchdetails
Aktuelle Ausgabe
Erscheinungsdatum:
16.10.2016
Rezensionen und Bewertungen
Ähnliche Bücher für noch mehr Lesestunden
Gespräche aus der Community zum Buch
Starte mit "Neu" die erste Leserunde, Buchverlosung oder das erste Thema.
Buchdetails
Aktuelle Ausgabe
Erscheinungsdatum:
16.10.2016