Strategies and Tools for a Sustainable Rural Rio de Janeiro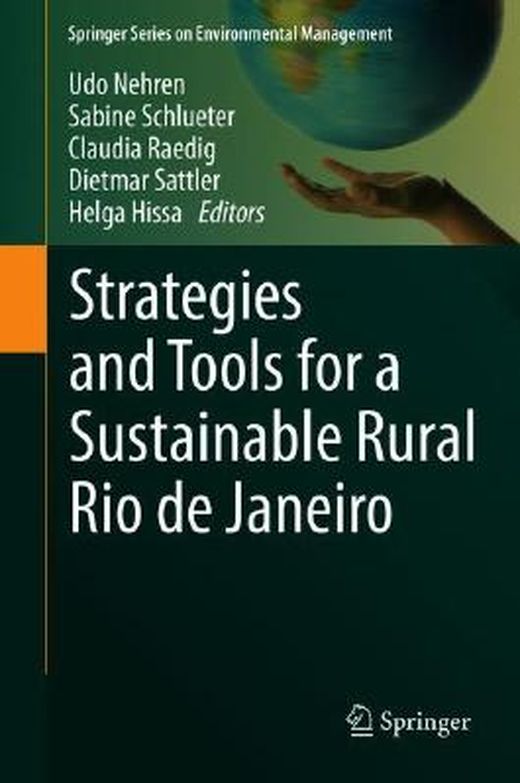 Das neue Buch von Udo Nehren erscheint am 24. August 2018 mit dem Titel "Strategies and Tools for a Sustainable Rural Rio de Janeiro" als Hardcover bei Springer International Publishing.
Inhaltsangabe zu "Strategies and Tools for a Sustainable Rural Rio de Janeiro"
This book is a compilation of recent developments in land, ecosystem, and water management in the Brazilian state of Rio de Janeiro. The state is located in the biodiversity hotspot of the Atlantic Forest (Mata Atlântica), a biome characterized by high biological diversity and endemism. At the same time the state of Rio de Janeiro emerged to one of the economic hubs in Latin America. This development process has been accompanied by population growth, industrialization, urbanization, as well as consumption and degradation of land and water resources. In the past years many efforts have been made to stop or at least slow down these degradation processes and restore degraded environments with the overall goal to bring together sustainable management of natural resources, nature conservation, and economic development.

An overview is provided of the different strategies and tools that have been developed in the fields of agriculture, ecosystem management and biodiversity, integrated water management, land restoration, disaster risk reduction and climate change adaptation, as well as environmental governance and economic instruments. This book covers a wide spectrum from applied research to science‐policy interfaces, planning concepts, and technical tools and has a model character for other rural areas in Latin America. Target groups are scientists, practitioners, policy makers and graduate students in the field of environmental management. The different chapters are written by researchers and practitioners of the German‐Brazilian project INTECRAL (Integrated Eco Technologies and Services for a Sustainable Rural Rio de Janeiro), the rural development program Rio Rural under the state secretary for agriculture and animal husbandry, as well as invited scientists from Brazilian universities and research institutes. It bridges existing gaps between science, policies, and practice in rural development.
Buchdetails
Aktuelle Ausgabe
Verlag:
Springer International Publishing
Erscheinungsdatum:
24.08.2018
Vorfreude! So freuen sich unsere Leser auf das Buch
Rezensionen und Bewertungen
Gespräche aus der Community zum Buch
Starte mit "Neu" die erste Leserunde, Buchverlosung oder das erste Thema.
Ähnliche Bücher für noch mehr Lesestunden
Buchdetails
Aktuelle Ausgabe
Verlag:
Springer International Publishing
Erscheinungsdatum:
24.08.2018