Artemis_25 (userID:1167344129)
Mit Hilfe dieser ID kannst Du einen Link zu diesem Mitglied in eine persönliche Nachricht einfügen. Nährere Informationen hierzu und weitere Formatierungsmöglichkeiten findest Du auf Deiner Nachrichten-Seite.
Mit Hilfe der Statusmeldung kannst Du andere wissen lassen, was Du gerade denkst oder tust. Deine persönliche Statusmeldung kannst Du auf Deiner Profilseite anpassen.
Mitglied seit 23.07.2015
7.006 Eselohren, 352 Bücher, 31 auf dem Wunschzettel, 231 Rezensionen, 0 Tags, 345 Bewertungen (Ø 4,36), 3 Gruppen, 12 Freunde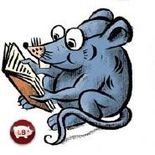 ---
Artemis_25s Rezensionen Alle zeigen

Rezension vom 21.01.2019
This has been an interesting journey, sometimes frustrating, but rewarding in the end.
It takes quite some time to grasp where the story is headed, what it wants to tell us, because a lot is kept from the reader. The revealing only starts pretty much at the very end of the book. Until I got there, I had to go through several episodes of confusion. So, this certainly is not a book to be read in a rush. And even after finishing with it, I still couldn't stop thinking about it. About the value of mortality, about truly living your life and not just existing. Quite a thought-provoking story, something I like very much.
I had a hard time getting close to the characters though, of which there are many in this book. I'd never thought I'd say this, but I think the reason can be found in there being too much dialogue and too less everything else, descriptions and the like. They are far too long most of the time. Additionally, the continuing sarcasm took out the seriousness a bit. Towards the end I was able to connect much better to the characters because we get to know their depths then; they show raw emotions. But I still liked that we are presented with a huge variety of different creatures and, although they aren't new inventions, they are not cliché either.
The entire idea behind the story was nothing I've come across before. Death as an actual being you can talk to. And he has a godson who's giving him headaches, something I found hilarious. And then the game immortals play to temporarily get rid of boredom. What happens if mortals decide to play it as well? That's where all hell breaks loose.

All in all, I enjoyed reading this story. I can recommend it to anyone who wants to read something entirely different.
0 Kommentare
---

Rezension vom 19.01.2019
It really is a quick journey through the books of this series. I usually don't read a lot of books below at least 250 pages because I believe a story needs the time to unfold properly, character- and plotwise. These books have managed to slightly change my mind. I still wished to get to know some of the characters on a deeper level though. This time around, it is only Izella's head we get to have a look in and I must admit that I was a tiny bit disappointed to not being presented with another point of view like in the first book. Additionally, there were two vampires, who accompanied Izella and Celtric on their search for a cure, but they were gone most of the time. It made me question why they were even there when they didn't really contribute anything.
Nonetheless, I loved the tentative chemistry between Izella and the vampire prince, Celtric. They are quite adorable together. At the same time, I'm still rooting for a happy end between Izella and Rune although this constellation seems to be doomed from the beginning with him being a vampire hunter and her being a vampire. And I'm still not sure if she likes him because he resembles her lost love or if she likes him for him. I'd definitely want to find out.
I liked the setting, the mysterious island of the even more mysterious Order of Orions. A very hostile place towards vampires because the Orions were the most powerful vampire hunters in existence. So vampires' abilities aren't working there as well as they usually do. It gets interesting when a bunch of vampire hunters gets stranded on the island, too. There is fighting involved and a race against time that made my heart beat faster.
I'd really like to know if peace between hunters and vampires is ever going to be possible and whom Izella will end up with.
0 Kommentare
---

Rezension vom 17.01.2019
This story fascinated me right from the start. Two murders in two different timelines investigated by a journalist several years later. I was constantly looking for a connection between the two dead girls. Have they possibly been killed by the same person? Is the man who is said to have murdered one of them actually innocent? Why is Idlewild Hall suddenly to be rebuilt? And who is Mary Hand? She seems to haunt the place both girls have been found. Is she an actual ghost or is there a reasonable explanation for her existance? How can it be that somehow everyone can see, hear and feel her at some point? And what does she want? Is she good or evil? Does she have anything to do with the murders? I've been quite curious about the answers to all these questions, though I'm still not sure if I like the answers given in the end. I think I would've liked it better if the "ghost" had taken on an even bigger role. It could have been used even more effectively to enhance the suspense.
The in-depthness of the characters impressed me. The story is told from the perspective of four girls attending Idlewild (the 1950 timeline) of whom one of them later disappears and whose body is discovered years later in the well of the then closed and to be restored again school. And then there is the one perspective in 2014 where the journalist, Fiona, investigates the murder of the girl and, at the same time, re-investigates her sister's murder. She is not the typical police officer. There is actual personal involvement, a looking for closure. So, naturally, it gets quite emotional. I just would have wished to be given the chance to speculate more by myself. Fiona is pretty much doing all the thinking.
There is even some romance to be found in this book. Fiona's realtionship to the cop, Jamie, is tested quite severely. Conflicting interests, Fiona's obsession with her sister's death, Jamie's parents not being fond of them dating. Quite an emotional mess, I'd say, but realistically portrayed nonetheless.

All in all, this story's different approach to investigating murders has been really interesting to read. I'd recommend it to anyone who wants to try a mixture of thriller, mystery and gothic novel.
0 Kommentare
---
---