BookAdventuress (userID:1199610154)
Mit Hilfe dieser ID kannst Du einen Link zu diesem Mitglied in eine persönliche Nachricht einfügen. Nährere Informationen hierzu und weitere Formatierungsmöglichkeiten findest Du auf Deiner Nachrichten-Seite.
Mit Hilfe der Statusmeldung kannst Du andere wissen lassen, was Du gerade denkst oder tust. Deine persönliche Statusmeldung kannst Du auf Deiner Profilseite anpassen.
Mitglied seit 14.10.2015
93 Eselohren, 21 Bücher, keine auf dem Wunschzettel, 3 Rezensionen, 0 Tags, 18 Bewertungen (Ø 4,22), 2 Gruppen, 0 Freunde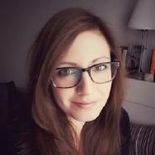 ---
BookAdventuresss Rezensionen Alle zeigen

Rezension vom 03.03.2016
The Kiss of Deception by Mary E. Pearson is the first book in the Remnant Chronicles, a trilogy which further consists of The Heart of Betrayal and The Beauty of Darkness, the latter expected to be published in August 2016.

I was very excited to start this book since a few bloggers and vloggers have raved about it and the premise got me very curious and interested. However, I had a rough start with this book. I don't know what it was but I just couldn't get into it, struggling with every page and ultimately needing a whole month to finally finish it.

And it wasn't necissarily a problem with the characters. In fact, I was surprised that I really liked Lia. I was prepared for the worst but she quickly grew unto me being a pretty strong-willed and fierce female character who doesn't want to be forced into an arranged political marriage dreams of a simpler life, not afraid to work hard for it. Also her best friend and former maid Pauline was a character I instantly liked and rooted for. Of course Lia sometimes makes stupid decisions, decisions I would not agree with at all but that makes her also human. And she learns from mistakes which I really enjoyed.

I also found myself captivated by Mary E. Pearson's writing style. At times maybe a bit too fancy at lyrical, it really was beautiful to read, her words creating a vivid image of charcters, settings and emotions alike.

The male characters felt kinda 'meh' for me at first. I didn't really care for them and I was really annoyed with the whole forced mystery of the "who is the prince, who is the assassin?"-plot. It didn't drive me crazy because I was desperate to find out, it just simply drove me crazy. However, in the second half of the book I finally warmed up to them.

Even the love triangle (something I usually avoid at all cost) didn't bother me so much because for the majority of the book it wasn't the focus, there was really one character that captivated Lia's interest the most and it didn't feel like the over-dramatic constellations like the one in Twilight for example. This might change with the second book though...

I just felt like the story didn't really find it's power, it's drive. It was even boring at times, the plot not really kicking off until well into the second half of the book. I dragged myself through some passages wishing desperately I would finally finish the book so I can start with something else. I was really dissappointed.

BUT: It got better. It really did and I was ultimately glad that I didn't put it away halfway through it. The second half is when the plot finally starts in ernest and I suddenly found myself not being able to put the book away since I wanted to know how it continues. And after finishing it, I suddenly found myself in need for the second book.

I will definitely read The Heart of Betrayal and hope that Mary E. Pearson's plotting skills will continue to improve in this one and even outshine The Kiss of Deception. I'm all about second chances and Miss Pearson will definetly get one from me. 

RATING: 3.5/5 STARS ★★★½☆☆ (LovelyBooks rating: 3/5 stars)

I gave 3.5 stars since the beginning of the book was really weak and didn't spike my interest at all. I even would have given only 2 stars if it wasn't for the really good second half and the beautiful writing style. With The Heart of Betrayal there is room for improvement and I really hope Mary E. Pearson won't let me regret my faith in her.
0 Kommentare
---

Rezension vom 02.03.2016


I thought this book was okay.
When I first read some reviews on Goodreads I was worried about the contents of the story and I expected the worst... but really, it wasn't as shocking as I feared.
Yes, some concepts are a little far fetched and as with Ms. Douglas "Fall Away"-series I highly recommend to keep in mind that these relationships are FICTION and should not serve as inspiration. But with some media competence you can quickly slip into the story and highly enjoy every page you read. People should stop being so stuck up, it's just a book. It's an enjoyable and addictive read and it is fantasy. 

Sometimes you just need to trust people to be able to seperate fiction from reality. I can understand that people enjoy the thrill of being overpowered and dealing with a stronger partner but it doesn't mean in real lfe they would draw inspiration and jump into toxic abusive relationships... Have a little faith in human kind, people. Let us have our dirty little fantasies without feeling guilty ;)

So, it's 3/5 stars for me. I enjoyed the book for the time being although it's not a literary masterpiece. And it doesn't try to be.
0 Kommentare
---

Rezension vom 02.03.2016
"A Thousand Night"s by E.K. Johnston is a beautifully and elegantly written novel with an enchanting story. It's a One Thousand and One Night retelling but clearly with its own twist.

Though I have to admit I needed a little time to get into the story and to get used to the writing style, I quickly fell in love with the usage of language by Ms. Johnston. It very different and a lot of readers might not enjoy it since it doesn't follow a traditional narrative but actually feels more like an old fairytale right down to the female protagonist not being named at all. Also, you won't find much character depth. But if you have an open mind, you'll find a great reading experience.

I liked that the story is mainly about the love between sisters and doesn't center around a love story - something you find in almost every YA novel as of late - but instead focuses on the strength of the protagonist and her willingness to do everything for her family and to survive.

I gave 4/5 stars. "A Thouand Nights" is not a usual book and it's not perfect but it's an enchanting read for sure.
0 Kommentare
---
---