Katzenkrieg (userID:1049402330)
Mit Hilfe dieser ID kannst Du einen Link zu diesem Mitglied in eine persönliche Nachricht einfügen. Nährere Informationen hierzu und weitere Formatierungsmöglichkeiten findest Du auf Deiner Nachrichten-Seite.
Mit Hilfe der Statusmeldung kannst Du andere wissen lassen, was Du gerade denkst oder tust. Deine persönliche Statusmeldung kannst Du auf Deiner Profilseite anpassen.
Mitglied seit 29.07.2013
144 Eselohren, 6 Bücher, 2 auf dem Wunschzettel, 6 Rezensionen, 5 Tags, 6 Bewertungen (Ø 2,5), 0 Gruppen, 0 Freunde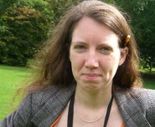 ---
Katzenkriegs Rezensionen Alle zeigen

Rezension vom 11.09.2013
As a kid, I read the (English translated version of) The Neverending Story, and it stuck with me, in the way that only a handful of children's novels did--it was different from others I had read, with a straightforward yet surreal strangeness, a sense of loss. The scene in the memory mine, and the idea of losing oneself piece-by-piece and then having to work in anonymity, even to oneself, to find oneself again, haunted me.

Der Wunschpunsch is a different sort of story, though it still has some of that sadness. A cynical, world-weary old raven and a trusting young cat with illusions of greatness must work together to stop two evil magic-users from destroying the world on New Year's Eve. From an American perspective, the emphasis on New Year's (and on figures like St. Silvester) is new; New Year's isn't as big a thing in the U.S., where we reserve most of the fireworks for Independence Day. (If you read this to an American child, be ready to (perhaps) add some new traditions to your holiday regimen!) The concern about the environment is also, if not new, more pronounced than in much American children's fiction. But the goofy warmheartedness of the story, and the sense of the cat and the raven first losing and then regaining old dreams, come across without any cultural confusion. I felt for the cat in particular; he's young, has lost a lot, and has his trust stomped on very hard in the course of the novel!

From my perspective, where I've been trained by my culture's stories to expect redemption and forgiveness if bad characters have moments of coming around, half of the ending is a surprise! And all in all, the story never really works up to many tense moments, with the resolution feeling somewhat deus ex machina-ish. But, still, if you're looking for a read-aloud to a child, Der Wunschpunsch would fit the bill. There's a lot of rhyme and wordplay here that's hard not to get stuck in your head.
0 Kommentare
---
Rezension vom 08.09.2013
This book wears its heart on its sleeve: It wants to be a literary novel of gentle magical realism dwelling with misty nostalgia on life's regrets and the tangles of love and family duty. It manages to top out as a slight novel of puzzling perhaps-magical realism clubbing you over the head with misty nostalgia over a series of very unpleasant events happening to a circle of dull, unpleasant people.

I don't get the *point* of this novel. It bobs from piece of pat symbolism to piece of pat symbolism--a window fogged by spider webs, two characters in conflict identified with the colors black and white, a bookshelf that seems to rearrange itself when no one's looking, lightning and static electricity, mysteriously-blooming and -ripening apple trees--without ever tying those symbols together into a meaning as a whole, and without ever introducing a plot. Sure, there's the thinnest of romances surrounding the descriptions of plants, clothes, and surreal memory-fictions that the narrator dwells on--but it's the least-convincing of love stories, about a bored young man falling in love with a woman he only seems to see when she's doing spectacularly stupid things (like trying to ride a bike while wearing a long golden formal dress and carrying several bags and a can of paint). It reads like "The Early Days of a Horribly Dull Marriage."

Meanwhile, the flashbacks only succeeded in making me think that *all* of the characters, not just the narrator, were self-obsessed, inward-turning to the point of neurosis, overly dramatic, and poisonous to be around. Of course a family like this would produce septic regrets and the inability to do anything except dwell on oneself! Instead of managing its attempt at a universal peek into the poignancy of loss, love, family, and memory, Der Geschmack von Apfelkernen ends up as more an apathetic horror story that not even its narrator seems to really care about or believe in.
0 Kommentare
---

Rezension vom 07.08.2013
I was hoping for more from Rubinrot, seeing as it's one of the few works of German SF/F that American publishers have bothered to pick up for distribution. Maybe something that set it apart from the usual YA crowd, that gave it a little more depth--or at least novelty.

No such luck! I should have guessed that what would interest American publishers would be just more of the same--a generic London setting, a quirky teenaged hero who discovers she's the surprise heir to mysterious powers and a secret mission, a love interest who's stunningly handsome but also a dismissive jerk, and a ton of English-speaking pop culture references (not that German media exposure, especially for youth, isn't dominated by English-speaker-created media--and not that German-speakers shouldn't own whatever they consume, English-original or not! But there was only one pop culture reference in the whole book that was new to me; it felt like the setting and the references were picked largely to give the book appeal to an international audience--or to an audience reared on English-language-nation-set novels. Again, not this this is a bad thing, but as a foreign reader, I would have loved reading about somewhere that wasn't London. London is such a common setting!).

There's not much to be had here that you couldn't get from any number of other YA novels. While the writing *is* lively and easy to read, it doesn't cover for the fact that there's all of two (maybe three, if you squint) action scenes in 350-ish pages. Most of the book is spent in talking or infodumps about the secret society and time-traveling powers.

Maybe this is all preparation for nonstop plot action in the next two books, but I'm 40 pages into Saphirblau, and so far, it's been all talking as well.
0 Kommentare
---
---