Lonechastesoul (userID:1160553327)
Mit Hilfe dieser ID kannst Du einen Link zu diesem Mitglied in eine persönliche Nachricht einfügen. Nährere Informationen hierzu und weitere Formatierungsmöglichkeiten findest Du auf Deiner Nachrichten-Seite.
Mit Hilfe der Statusmeldung kannst Du andere wissen lassen, was Du gerade denkst oder tust. Deine persönliche Statusmeldung kannst Du auf Deiner Profilseite anpassen.
Mitglied seit 12.06.2015
12.122 Eselohren, 367 Bücher, keine auf dem Wunschzettel, 210 Rezensionen, 188 Tags, 232 Bewertungen (Ø 3,97), 2 Gruppen, 8 Freunde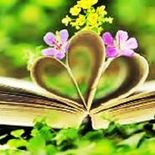 ---
Lonechastesouls Rezensionen Alle zeigen

Rezension vom 17.08.2018
"I'm so glad you fought for me. You're the best chance I've taken."
Alex Waters is the Captain of the Chicago Hawks NHL team. Violet Hall is the stepsister of Buck Butterson who is a rookie player on the team. The two meet at one of the Hawks away games when Alex slams into the plexiglass barrier that Violet's seated behind. Once their eyes lock on to each other, they each feel a white-hot attraction. Later after the game they run into each other at a celebratory party. One thing leads to another and Violet ends up in Alex's hotel room. She isn't the type of girl to have a meaningless one-night stand with a hockey player but she can't seem to say no to Alex. Alex is also very smitten with Violet and he honestly tries to be a gentleman that night.
Told in dual POV, Pucked is outrageously laugh out loud funny. I cannot tell you how many times I laughed so hard I cried! Violet is one of those characters you cannot help but love. She is so vulnerable and open with everyone and when she opens her mouth you never know what is going to come out! Alex is a perfect hero for Violet. He is more polished and paired together they are a perfect match! The plot is simple and yet the characters and their colorful idiosyncrasies make this a complex ball of fun.
I've been wanting to read Pucked for a long time, and I'm so happy that I finally did! It was the perfect read for me right now! Sweet, silly, and steamy!! I loved it! If you love sports romances and you love to laugh, THIS is a book you need to read! 5 Stars!
0 Kommentare
---

Rezension vom 13.08.2018
"I'm yours, Blair," he said with a ragged breath. "I'm always yours."
The Valentine is book number 2.5 in The Wedding Pact series by Denise Grover Swank. This is a very short story checking in on Blair and Garrett to see how they a re doing in married life on their first Valentine's Day together. If you haven't read book two of this series, The Player, then this one might not mean as much to you as it is a continuation of the characters featured in that book.

This short book (53 pages) is full of emotion and lets us glimpse into the fears and insecurities a lot of women face as we watch Blair examine hers as she begins to wonder if love is really enough.
You will love the emotional outcome as near tragedy makes Blair finally let down her defenses and grab hold of what she realizes is most important.

Although short, The Valentine is packed with emotion. I loved catching up on Blair and Garrett's relationship. This was such a great treat from Denise Grover Swank! It was a quick read yet fast paced like the full length books. Visiting Blair, Garrett and a few other familiar characters reminded me how much I loved The Wedding Pact series. I thoroughly enjoyed this.
0 Kommentare
---

Rezension vom 13.08.2018
"You make me need Rylee," he whispers hoarsely as he takes one more step. "And I don't ever need anything from anybody."
Driven opens up with Rylee's and Colton's first encounter backstage at a fundraiser that she is organizing and he is attending. Before the night is over Rylee finds herself rescued, kissed, insulted, pursued, tempted, coerced and ultimately obligated to a date thanks to a donation paid for by Colton Donavan. Needless to say they are off to a bumpy start.
Rogue. Rebel. Reckless. Colton is a famous race car driver. He is a bad boy, and he knows it. He had a rough childhood and was adopted when he was eight. He is very mysterious about his past. He keeps Rylee at an emotional distance because he knows he is not able to love and doesn't want to hurt her.
Rylee is a social worker in charge of The House, a home for 7 young boys who would be lost in the foster care system, if Rylee was not there to care for them. These moments with these boys are so endearing, you may have a few tears. Rylee struggles with moving on, with guilt. She has already loved and lost, and she fears falling for a man who can just fuck 'em and chuck 'em. She also keeps Colton at a distance because she is afraid of getting too close.
They are polar opposites in so many ways and what Rylee needs is something Colton can't give.
Overall, I enjoyed Rylee, even if she confused me at times. I liked Colton despite being mercurial, he was hot and I loved that he had moments that showed his soft side. The sexual in this book was high, as was the steam.
The story started a bit slow for me, and had a few slow moments throughout, but it did get better. This book is intense, emotional, and with some angst and lots of drama. This was the first installment of the Driven Series, and does end in a cliffhanger. I'm so happy I don't have to wait for the next book to come out.
0 Kommentare
---
---