Lonechastesoul (userID:1160553327)
Mit Hilfe dieser ID kannst Du einen Link zu diesem Mitglied in eine persönliche Nachricht einfügen. Nährere Informationen hierzu und weitere Formatierungsmöglichkeiten findest Du auf Deiner Nachrichten-Seite.
Mit Hilfe der Statusmeldung kannst Du andere wissen lassen, was Du gerade denkst oder tust. Deine persönliche Statusmeldung kannst Du auf Deiner Profilseite anpassen.
Mitglied seit 12.06.2015
11.123 Eselohren, 358 Bücher, keine auf dem Wunschzettel, 194 Rezensionen, 172 Tags, 216 Bewertungen (Ø 3,96), 2 Gruppen, 8 Freunde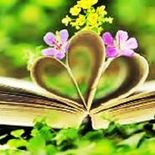 ---
Lonechastesouls Rezensionen Alle zeigen

Rezension vom 28.02.2018
"Love was an adventure. It should be spontaneous and irresponsible and a little crazy. Not planned for. Not overthought. I had no idea when I was going to say those words to Jamie, and I liked not knowing. I wanted impulsive I love you's and reckless desires. I wanted this how it always was between us—uncontrollable. Overwhelming. And never, ever contained."
After reading Four Letter Word  I was sooooo excited to read Hit The Spot! In Four Letter Word we are introduced to Tori (Legs) and Jamie (Loser) and I instantly fell in love with them and their personalities! Usually when that happens I get high hopes for the next book and my expectations are too high. Well, let me tell you, J Daniels did NOT DISAPPOINT! If anything, she exceeded my expectations and I could not put this book down! Hit the Spot also quickly moved its way to one of my top favorites books!
Tori is through with having men work their way into her heart only to turn around and break it. So when Jamie starts making it perfectly clear that he wants her, she does her best to avoid him. So when she and Jamie make a bet that one of them will be begging the other for a night in bed she's positive she'll win. Because she doesn't want Jamie at all. Right?
I was super interested in Jamie and Tori when we first met them in Four Letter Word and I just knew that they would have a chemistry like no other. And I was right! The connection they shared practically flew right off the pages and made this book extra sexy. I loved how determined Jamie was to get Tori and how caring he was when he started to get to know her.
Tori actually surprised me and I ended up liking her a ton more than I thought I would. Her teasing Jamie was fun to see and I liked that she didn't always just run away from him. Even when she was denying the attraction that they had she was sassy in the best way possible and it made her character just overall fun and enjoyable to read about.
What I loved about this one- how much Jamie loved Tori. He wanted her fiercely and never gave up on that. Even when she became difficult (and she did) he still kept on. That kind of devotion is something you don't read about every day.
I enjoyed Tori and Jamie's banter, I loved seeing all the characters from book 1 I liked so much. If you're looking for a super steamy read, with a lot of sweet, some humor, a fun heroine and alpha hero this is the book for you!
Overall, J. Daniels did an incredible job with this story! It definitely showed the expectations that I was hoping to get and hopefully it will to all her future readers, because her writing is one of a kind and absolutely incredible!
0 Kommentare
---

Rezension vom 26.02.2018
"Just remember, when you're tired of the games, I'll still be here. Because no matter what you think, there is something here. And you won't be able to stop thinking about it anymore than I will."
Holidays with the Walker Brothers was the fourth book in the Alluring Indulgence series by Nicole Edwards.
The book opens with Thanksgiving and moves the reader through the Holiday season with the Walker Family.
1 book, 7 brothers, 2 parents, 1 cousin, 4 significant others, 3 holidays. ALL FEATURED in no particular order, but the whole gang's here!
The sole purpose of the book seemed to be to update us on the couples to date as well as set the stage for the remaining books in the series. I loved getting everyone's perspective for the holidays and their current state of life. It was a great way to refresh my memory on the previous books, prep me for the future and to provide a bridge leading straight to the next book, Ethan.
This was exactly what you would expect from a story about the Walker brothers. It featured everyone, and they all had their point of view throughout the story. Even Mum and Dad had a turn. I really enjoyed the parts that featured Ethan, as he has had me intrigued from the beginning.
This is a must read for fans of this series, but it isn't the place to start. To enjoy this, you need to have read the previous three books.
0 Kommentare
---
Rezension vom 25.02.2018
"I was starting to see that this wasn't just sex, and it wasn't something just working out of my system. Sex was just the fastest route to the deeper possession that I needed. I was falling in love with her, and falling to fast and hard to easily find any footing."
Chloe, is Bennett's personal assistant they have a weird relationship. They basically hate each other but when it comes to business they work like a well oiled machine. Until one day... Bennett snaps he's been hiding his lust for Chloe since he first me her, but when she reciprocates they attraction rises to dangerous heights and the sex is positively electric!
And so begins a relationship full of sexual gratification. Heated looks, stolen kisses, and some very delicious groping! These two will have sex wherever they can, if they opportunity makes itself known, then trust me they'll use it!
Mr Bennett Ryan, ruthless business man known for his straight forward ways and as the book title suggests, he has been given the label of 'beautiful bastard'. Cleverly through the dual POV the reader is able to see that there is more than meets the eye with this gorgeous hero, and I enjoyed his character thoroughly.
Chloe Mills, what a welcome surprise, sassy, witty and with one liners that put a smile on my face, she is definitely a female heroine that I greatly enjoyed.
I know there have been some mixed feelings on this book and that the reviews are all over the place. Some people hate it, some love it. I personally was able to connect with the characters within the first thirty percent of the book and I was able to experience them falling in love with each other which in-turn let me fall in love with them and the plot line. The writing in my opinion was stellar.
Overall I think this is a great read if you're looking for something very steamy and light hearted. There's no denying that the pages ooze sex, sizzle and steam and the characters in my opinion are funny, sweet and very sexy. This is a page turner and I highly recommend it to those looking for a fast, fun and scorching read.
I'm quite impressed with this series so I will definitely continue the rest!
0 Kommentare
---
---