Lonechastesoul (userID:1160553327)
Mit Hilfe dieser ID kannst Du einen Link zu diesem Mitglied in eine persönliche Nachricht einfügen. Nährere Informationen hierzu und weitere Formatierungsmöglichkeiten findest Du auf Deiner Nachrichten-Seite.
Mit Hilfe der Statusmeldung kannst Du andere wissen lassen, was Du gerade denkst oder tust. Deine persönliche Statusmeldung kannst Du auf Deiner Profilseite anpassen.
Mitglied seit 12.06.2015
15.790 Eselohren, 440 Bücher, keine auf dem Wunschzettel, 267 Rezensionen, 242 Tags, 290 Bewertungen (Ø 4), 2 Gruppen, 11 Freunde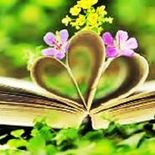 ---
Lonechastesouls Rezensionen Alle zeigen

Rezension vom 16.06.2019
(

8

)
His gaze lifted and met mine. We stared at each other. And stared. And stared… A strange heat sparked inside my chest and spread over my skin.—I didn't know what was happening between us, but I honestly wouldn't have been surprised if the Owl had burst into flames, veered off the road, and exploded in a fiery inferno.
Beatrix  Adams wants to be a medical illustrator, a highly competitive field, and is trying to win scholarship money to aid that future. After trying to get a seat in the Willed Bodies program of her local hospital she misses the train home and must take the late Owl bus where she meets Jack. Their chemistry is immediate and mutual.
But on their journey, Bex figures out Jack is an infamous graffiti artist. Does she want to get involved with trouble? The pull to him is undeniable and they end up crossing paths and hearts, navigating first love and family drama along the way.
It's been a while since I read a young adult romance. I actually don't read many young adult stories anymore. Despite portraying a healthy young couple with some good chemistry, The Anatomical Shape of a Heart didn't do much for me. I admire the honest conversations about sex and the message that you should fight to make your dreams come true, but for the rest this story just didn't have enough.If this book wanted more than three stars, it needed to be a whole lot better. The characters, the plot and the romance are just not particularly memorable.
0 Kommentare
---

Rezension vom 09.06.2019
(

24

)
"Did you kiss him back?" I shrug. "You didn't even know who he was!" "I was caught off guard. He's a good kisser. And have you seen him? That man could revive a corpse with his hotness." "Sometimes you're very creepy, you know that?"
Shacking Up, a romantic comedy by Helena Hunting is  packed with Hunting's signature brand of humor and it is a sexy and hilarious story of Ruby and Bancroft.
Ruby is an actress. She comes from a family with money, but unless she works at the family business (which she has no interest in doing) she's basically cut off financially. She's in a bit of a pickle right now, not knowing when her next job will come and being behind on her bills… her friend may have an opportunity for her. A pet/house sitting gig that could give her time to find a job and a place to live.
Bancroft Mills is an ex-professional rugby player and heir to a huge hotel chain. He hasn't lived in New York for several years and now he's looking to learn the family business and keep permanent residence in NYC. He is pleasantly surprised when he crosses paths with the beautiful girl he shared that unforgettable kiss with. He's also beyond remorseful when he learns of her predicament due to the fact that he gave her the flu. Bane asks Ruby to house sit and care for his furry friends while he's away in London.
Will these two be able to work out their housing and employment issues or will an unfortunate misunderstanding between Ruby and Bane end up tearing the couple apart?
This was honestly such an incredibly enjoyable read for me. I love it when a book can transport me to another world and during that short period, the stress and monotony of everyday life are forgotten.
I loved how this story came together at the end, I only wish we got more time with the couple as an actual couple. Overall, Shacking Up is a seriously entertaining, light-hearted romance I devoured. I definitely recommend for anyone looking for a fresh and fun read.
0 Kommentare
---

Rezension vom 02.06.2019
(

31

)
It's a fearful thing to love what death can touch...
In the first book, Hereafter, we are introduced to the main characters and the mystery of how Amelia died; we meet Josh, we see them as they fall in love. In the second book, Arise, Amelia and Josh go to New Orleans, meet a whole clique of Seers, and some new friends. Now, we come to a close in Elegy as Amelia is threatened by some ghosts who want her to join their dark side under duress.
Throughout the entire series, especially in the second and third books, I had a lot of trouble with the world building, most specifically the ghost mythology. Eventually it got to be distracting enough to affect my reading. I felt like the limits of how much I could suspend my belief in order to enjoy Amelia and Joshua's story, were being tested beyond their bounds. Many of the ghost rules did not make any practical sense to me, especially once elements change in book 2. Some of the rules seemed to be added just to create tension to the plot, and not because of a good explanation.
The third book in a ghost trilogy is where I start to dread the fact that I'm reading a series that features a relationship between a human and someone who is dead. It's when reality sets in, and I realize that there aren't a lot of options that end positively for the couple in question...but still what kind of ending was that, though. I would have like a different ending to the series especially after EVERYTHING Amelia and Joshua went through. I'm super disappointed. I can't help feeling disappointed with this. The ending was just far too bittersweet and it didn't feel tied up very well. I wanted more of a conclusion and I feel cheated. What about Eli? What about her mom? There's so many things I am left wondering about and I'm disheartened by how incomplete this feels.
0 Kommentare
---
---