Lonechastesoul (userID:1160553327)
Mit Hilfe dieser ID kannst Du einen Link zu diesem Mitglied in eine persönliche Nachricht einfügen. Nährere Informationen hierzu und weitere Formatierungsmöglichkeiten findest Du auf Deiner Nachrichten-Seite.
Mit Hilfe der Statusmeldung kannst Du andere wissen lassen, was Du gerade denkst oder tust. Deine persönliche Statusmeldung kannst Du auf Deiner Profilseite anpassen.
Mitglied seit 12.06.2015
13.382 Eselohren, 401 Bücher, keine auf dem Wunschzettel, 229 Rezensionen, 211 Tags, 251 Bewertungen (Ø 3,99), 2 Gruppen, 10 Freunde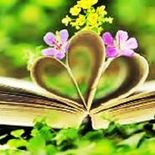 ---
Lonechastesouls Rezensionen Alle zeigen

Rezension vom 21.10.2018
"One kiss lasts a moment.
But a thousand kisses can last a lifetime."

Poppy and Rune meet when they are 5 years old. They are neighbors and they quickly become the best of friends. Poppy's mamaw gives Poppy a jar when she's just a kid. A jar to fill with kisses. 1000 boy kisses to be exact. Rune, even at a young age, decides he will be the one to give Poppy these kisses. It can't be anyone else.

Rune and Poppy are two of the most endearing and wonderful characters you will ever come across in your reading adventures. Their love for each other was so awe inspiring and it will make you wish that a love like this could come into your lives.

This story is YA so your first thought might be that their connection or love may be immature, that couldn't be farther from the truth. I never got that vibe from Poppy and Rune. Despite their age, I felt their undeniable love from the beginning and it never let up.

Every once in a while, you read a book that completely turns your world upside down. It happens every so often, and when it does, your heart is so full you feel like it could burst. I wish I could express how much this book impacted me, how much I felt while I read it, but the words to convey just how wonderful it was aren't going to be enough. There really is no adequate way to explain what you're in for when you step inside Poppy and Rune's world. It's a world filled with kisses that make your heart burst.
Moonbeam hearts and sunshine smiles.
Best friends and soulmates who belong in each other's arms.
A boy and a girl who burn bright and blindingly beautiful together.
It's a tearjerker. But it's so much more too. Take a chance on this story of young, but undeniable love, you won't be sorry.

I highly recommend this book with all my heart. Be prepared to ugly cry. Possibly more than once. I can almost guarantee that you'll be full-out sobbing at some point. But know that it is absolutely worth every single tear... because the ending was more beautiful than I could ever have imagined.

Heart-breaking, breathtaking, unforgettable, and profoundly beautiful, this book will stay in my heart a long time to come. More than anything, it truly made me believe in undying love -- the kind of love that endures the most intense pain imaginable, and still shines through forever and ever and ever
0 Kommentare
---

Rezension vom 17.10.2018

"His love for Libby was like a river of peace threading through his troubled soul. She quieted his demons and made him believe he could be a better person. That he had a purpose in the world. And while he wanted fireworks and passion, he now realized he needed both."
The Gambler is book thied and final book in The Wedding Pact series by Denise Grover Swank.  This one is about free-spirited Libby St. Clair and commitment-phobe Noah McMillan.
In this third installment it is now Libby's turn and she is taking no chances, determined to find her "Happily Ever After" she decides to give the pact and the curse a push and proposes to her current boyfriend but to her horror it seems that the curse has let her down and she is marrying a man she doesn't belong with! Then in steps Noah, Libby's commitment phobic friend and accomplice in hilarity and mischief and together they begin a road trip that leads them to self discovery and each other! I've been shipping Libby and Noah since The Substitute.

This was lovely way to wrap up the series.

0 Kommentare
---

Rezension vom 14.10.2018
"So fall with me," he said, smoothing his thumbs along my cheekbones. "Let yourself go and fall with me, and baby, I will catch you."
Fall with Me is the 5th book in J. Lynns, Wait for You series. I recommend reading the others before reading this one. This story is about Roxanne Ark, the bartender who works at Mona's, and Reece Anders, the cop and friend of Jax's, both of whom we meet in Stay with Me, the previous book in the Wait for You series.
Roxy works at Jax's bar. She's an artist first and foremost, but she also bartends and takes classes at a community college. She's close with her family, devoted to her best friend, and has been in love with the same man since she was 15. Roxy is a heroine that is easy to love. She can be a bit dense and flighty at times, but she's also fun, feisty, and has a good heart.
Reece is a military vet who is now a cop in Roxy's town. Reece who Roxy fell for when they were both in high school. He's sexy, alpha and sweet. Roxy and Reece's story really starts 11 months ago… when an incident that really didn't happen went down. Now everything is turned around and Roxy has to try to find a way to fix it. But it can't be that easy. She's got things going on with her best friend and some creepy stuff going on at home.
All in all, I did enjoy Reece and Roxy's romance, and kudos to the wild and wacky Katie, who never fails to make me laugh! Her character has been a great addition to this series. Everything wraps up really nicely after quite a dramatic ending. Things are also set up for the next book...which is Nick's...and Steph!
0 Kommentare
---
---