Sakuko (userID:1219214665)
Mit Hilfe dieser ID kannst Du einen Link zu diesem Mitglied in eine persönliche Nachricht einfügen. Nährere Informationen hierzu und weitere Formatierungsmöglichkeiten findest Du auf Deiner Nachrichten-Seite.
Mit Hilfe der Statusmeldung kannst Du andere wissen lassen, was Du gerade denkst oder tust. Deine persönliche Statusmeldung kannst Du auf Deiner Profilseite anpassen.
Mitglied seit 25.01.2016
9.615 Eselohren, 428 Bücher, 3 auf dem Wunschzettel, 330 Rezensionen, 505 Tags, 367 Bewertungen (Ø 3,8), 2 Gruppen, 8 Freunde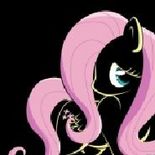 ---

Rezension vom 23.02.2018
Adam just wanted to submit his paper on time, stumbles onto his jock roommates porn collection and is instantly turned on by the kinky pictures. He didn't even know Josh was gay. As Josh catches him at it, he offers to look at the pictures together and maybe try out some of it.

It's a sexy and sweet book about two college students exploring their D/s, kinky fantasies for the first time.

It's pretty much PWP, the sex is pretty well written and hot, though rather light on the kinkiness: A bit of humiliation kink, collar and leash, impact play, nothing really out there. Since they are both learning they don't always do everything right, they don't stay in the right head space constantly, but it gives the whole thing a fresh, authentic take.
I just wished some of the negotiations that where mentioned could have been done on page. I think that would have made it even more realistic.

It's not only sex though, and I thought they where pretty adorable and cute together and even though the story was rather short the relationship did not feel too rushed.

Also, the author didn't use names enough and overdid it with personal pronouns. Sometimes it was really hard to tell who was doing what, since everything was all "he" and "his" and it got confusing.
0 Kommentare
---

Rezension vom 23.02.2018
Grad student Adam has been fighting with his OCD and anxieties his whole life. Being rescued from drunken frat boys at a laundromat by the build bouncer Denver leads first to some kinky action right on the laundry tables and later to a tentative relationship.
They are an unlikely pair, but Denver's dominance manages to quiet Adam's OCD for a time and he takes Adam's quirks as they come, but the OCD makes it hard on them too, since Adam can't go to Denver's house nor can Denver visit him. But they are resourceful and very willing to try and make it work.

I really liked the story. It was interesting to read about Adams OCD and anxiety issues. Not sure how realistic it was, I only have some anxiety, but it certainly sounded thought-out and researched.

I liked the interplay of OCD and D/s and BDSM, how submitting could calm all the other shit in Adam's brain. The sex was really hot and pushed all my buttons, so yay for that.
But it kinda felt the whole book, the whole relationship really, was just about sex and Adam's illness. They didn't really seem to do much other than play and deal with the issues. Ever. I thought there needed to be a little bit more there.

But other than that I actually enjoyed how the relationship developed slowly, how they learned to trust each other and figured out how to deal with each of their issues. It's kinda sweet in a gruff and rough sort of way.
0 Kommentare
---

Rezension vom 22.02.2018
Starting as the new veterinarian in an animal hospital, Carter gets to know the withdrawn, moody Isaac and his guide dog Brady. Carter and Isaac gravitate to each other fairly quickly, but Isaac has trouble to rely on his dog or show him any affection.

It's not one of Walker's strongest books, I thought.

Carter is a bit too perfect but I liked him and I even liked Isaac's pride and occasional grumpiness but I thought the book could use a bit more passion and intensity.
The relationship felt rather muted and a bit one-sided. Carter always seems to be the one to instigate, cajole and decide, while Isaac just goes along for the ride. They are really sweet together and all that, but it was just all a bit too careful, too soft for me.

I also thought the book got a bit obnoxious on pointing out how brave, awesome and independent Isaac is for living a normal life even though he's blind. If Isaac is just a normal person, regardless of his eyesight, that shouldn't be such a big achievement, should it?

So, it's not a bad book or a bad story. It's romantic, sweet and not too saccharine. There is just a little drama when Isaac gets into one of his moods, but other than that it's a pleasant, heartwarming read, lots of couple interaction and cute dogs. Not a lot of sex though, but what there is is sweet and caring rather than explicit and hot.
0 Kommentare
---
---