YviMoy (userID:1094863087)
Mit Hilfe dieser ID kannst Du einen Link zu diesem Mitglied in eine persönliche Nachricht einfügen. Nährere Informationen hierzu und weitere Formatierungsmöglichkeiten findest Du auf Deiner Nachrichten-Seite.
Mit Hilfe der Statusmeldung kannst Du andere wissen lassen, was Du gerade denkst oder tust. Deine persönliche Statusmeldung kannst Du auf Deiner Profilseite anpassen.
Mitglied seit 27.05.2014
818 Eselohren, 90 Bücher, 1 auf dem Wunschzettel, 27 Rezensionen, 44 Tags, 83 Bewertungen (Ø 4,81), 1 Gruppe, 1 Freund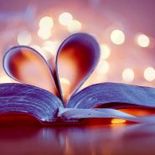 ---

Rezension vom 02.07.2014
Beautiful Player - Christina Lauren
When Hanna Bergstrom receives a lecture from her overprotective brother about neglecting her social life and burying herself in grad school, she's determined to tackle his implied assignment: get out, make friends, start dating. And who better to turn her into the sultry siren every man wants than her brother's gorgeous best friend, Will Sumner, venture capitalist and unapologetic playboy?
Will takes risks for a living, but he's skeptical about this challenge of Hanna's…until the wild night his innocently seductive pupil tempts him into bed- and teaches him a thing or two about being with a woman he can't forget. Now that Hanna's discovered the power of her own sex appeal, it's up to Will to prove he's the only man she'll ever need.
Such a great ending for this awesome Row... I laughed so hard I was almost crying. It's just too funny, and to be honest one of the best book series I've ever read. I'm in love with Chole & Bennett, Sara & Max and for sure with gorgeous Hanna & Will. All of them kept me laughing. These books just seem to get better and better, I thought I no one would ever beat the man that tore panties and hoarded them for his own perverted collection. But then came Max, a beautiful Brit with a fetish for fucking in public places and sexy photos. And now we have Will, the man that refuses to be tied down. The man that schedules his fucks into his calendar.
0 Kommentare
---

Rezension vom 29.06.2014
"Women don't always want to be treated like we're delicate, or rare, or somehow more precious. We want to be wanted. We want sex to be just as raw as you do."
"The way you seem nervous makes me think you don't know that I'm in love with you."
Escaping a cheating ex, finance whiz Sara Dillon's moved to New York City and is looking for excitement and passion without a lot of strings attached. So meeting the irresistible, sexy Brit at a dance club should have meant nothing more than a night's fun. But the manner—and speed—with which he melts her inhibitions turns him from a one-time hookup and into her Beautiful Stranger.
The whole city knows that Max Stella loves women, not that he's ever found one he particularly wants to keep around. Despite pulling in plenty with his Wall Street bad boy charm, it's not until Sara—and the wild photos she lets him take of her—that he starts wondering if there's someone for him outside of the bedroom.
Hooking up in places where anybody could catch them, the only thing scarier for Sara than getting caught in public is having Max get too close in private.
Like I loved reading beautiful bastard, this book made me even more addicted to Christina Lauren. Sara and Max are such a gorgeous couple. U need to love them. While reading I couldn't just stop it. Also I liked it that Chloe and Bennett were having their part, too.
0 Kommentare
---
Rezension vom 29.06.2014
"For some sick reason, fighting with this woman always ended with her panties in my pocket"
"If he'd only keep his mouth sout, he'd be perfect. A piece of duct tape would to the trick. I had so e in my desk that I'd occasionally pull out and fondle, hoping someday I could put it to good use."
An ambitious intern. A perfectionist executive. And a whole lot of name calling.
Whip-smart, hardworking, and on her way to an MBA, Chloe Mills has only one problem: her boss, Bennett Ryan. He's exacting, blunt, inconsiderate—and completely irresistible. A Beautiful Bastard. Bennett has returned to Chicago from France to take a vital role in his family's massive media business. He never expected that the assistant who'd been helping him from abroad was the gorgeous, innocently provocative—completely infuriating—creature he now has to see every day. Despite the rum
ors, he's never been one for a workplace hookup. But Chloe's so tempting he's willing to bend the rules—or outright smash them—if it means he can have her. All over the office. As their appetites for one another increase to a breaking point, Bennett and Chloe must decide exactly what they're willing to lose in order to win each other.
I was totally falling in love with both of them. Love the story and the characters. Just couldn't stop reading. It's great to read both sides. Actually I wanted to wait until release in German but I think it's even better in English... All the slang can not be translate so good, cause, to be honest, the meaning of "son of a bitch" is a total different and u can't just use it in German. This book actually made me read every book in English. Can't wait to start beautiful bitch and beautiful stranger :)
0 Kommentare
---
---