marthamaria (userID:1214875717)
Mit Hilfe dieser ID kannst Du einen Link zu diesem Mitglied in eine persönliche Nachricht einfügen. Nährere Informationen hierzu und weitere Formatierungsmöglichkeiten findest Du auf Deiner Nachrichten-Seite.
Mitglied seit 02.01.2016
368 Eselohren, 27 Bücher, 1 auf dem Wunschzettel, 17 Rezensionen, 0 Tags, 27 Bewertungen (Ø 4,59), 0 Gruppen, 0 Freunde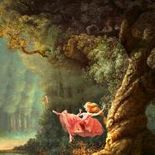 ---
marthamarias Rezensionen Alle zeigen

Rezension vom 01.05.2016
So let's do this!

Celaena is now the king's champion. She is fulfilling his tasks and killing the people he wants dead... or is she? Of course Celaena has no intention of killing innocent people or supporting the king in any way which is why she chooses to fake the deaths of those she should kill and lies to the king. When he presents her new target, Archer Finn, supposedly the head of some organisation that wants to ursup the king by finding the lost heir of Terrasen, Aelin Galathynius, Celaena chooses to spare Archer as well and tries to gain information about that underground rebel movement herself. Meanwhile, Celaena's and Chaol's relationship develops from friendship to love. Although Chaol is conflicted due to his duties towards the king and Dorian, he choses to be with the girl he loves. Dorian on the other hand discovers that he has magic abilities, which is a huge threat on his life since he is not able to control them. He tries to gain information on how to use his powers while the princess Nehemia is in great danger: Chaol is told by the evil King that there is an attack planned on Nehemia's life and while Chaol could try to prevent it, he choses to keep that information to himself, triggering a series of terrible events all while Celaena discovers secrets about the King's mysterious power source that seems to be connected to the wyrdmarks once again. 

Spoilers...
It seems like everybody has great things to say about this series and I kinda like it too but I still discovered so many flaws! First off the things I liked: Dorian's magic! How cool is that, Dorian has always been my favourite person in this novel (alongside Nehemia *sob*) and this kinda makes him so much more interesting and super awesome! Also great was to see Celaena being a badass, like when she kills Grave or saves Chaol and lastly when she DOES NOT soare Archer!!! I loved how she totally kicked ass there. Also the king will keep trusting her now that she can present Archer's head. Archer was a stupid bastard anyway, I knew he was not really trustworthy but killing Nehemia??? I did not think she would die in this novel and I loved her! She was so smart and well-spoken and fierce, she shouldn't have died.. I will miss her. Just why didn't Chaol tell Nehemia that someone was planning to kill her? I mean, yeah she kinda sacrificed herself to motivate Celaena or whatever buuut Chaol did not know that and he willingly risked her life! I do not like Chaol at all and it was painful to read about his relationship with Celaena. Sooo glad when she tried to kill him (haha sorry. not sorry) because he is overall so dull and boring. He is not funny or witty or cute like Dorian is, he just exists without contributing to the story, really. I don't get why Celaena would choose him and it seems unrealistic that she would so quickly change her mind about the people she loves. I mean first she was head over heels for Dorian and then she suddenly is deeeeply in love with the Chaol dude??! Now that I am already listing the flaws, the whole novel felt a bit boring because there were no tournaments and in "Throne of Glass" I always kept reading because of those. Some plot twists were also predictable like her being Fae (as soon as she sung that song at Nehemia's grave it was awfully obvious) and of course she HAD to be Aelin Galathynius. Great. Another chosen one. What confused me further more was the world building. I missed some extra information on this weird kingdom. I don't really get which regions are under the king's control and which parts of Erilea are still independent. And now we even have Wendlyn which is a completely new continent. I feel as if I didn't read enough about the king himself and his plans. I cannot quite connect him and his rings to the wyrdkeys and Roland's or Kaltain's headaches. Poor Kaltain btw, she had to marry that Perrington dude, ugh. The riddle that took Celaena/Aelin ages to solve was way to obvious and that witch, Baba Yellowlegs was such a ridiculous character. One good thing to end this: Gavin the first king of Adarlan visited Dorian in his sleep and if THAT is not a sign that Aelin and Dorian belong together, then I don't even know. 
0 Kommentare
---

Rezension vom 27.04.2016
I had this book sitting on my shelf forever!!! I am glad I read it now, yay! :)

So this novel is about a fantasy world named Erilea and our protagonist is Erilea's most dangerous and famous assasin, 18-year-old Celaena Sardothien. In this world, magic, fae and witches exist. However, the king of Ardalan decided to outlaw magic and seize control over all of Erilea, imprisoning those who do not obey his laws. Of course he is met with resistance by rebels such as Celaena herself. She however, is captured and thrown into a slave labor camp named Endovier where she is treated awfully cruel and almost exhausts herself to death. One day, Adarlan's Prince, Dorian Havilliard, visits Celaena to bring her to the capitol to take part in a special competition. She will fight against all kinds of assassins, murderers, killers and thieves to be chosen as the king's champion. Celaena is tempted to reject the offer as she despises working for the king who destroyed her life, yet she accepts when she is promised her freedom after four years of working in the king's service, should she win the competition. While training for the competition and regaining her strength, she meets the captain of the King's Guard, Chaol Westfall who helps her train. Although her main goal is to win the competition and earn her freedom, she gets entangled in a far bigger scheme. In her dreams, the first Queen of Ardalan, Queen Elena who was part Fae, visits Celaena to warn her about great danger inside the castle as well as danger threatening the whole country. And if that wasn't enough already, Celaena slowly starts to fall in love with Dorian while forming a strong bond of friendship with Chaol in the process. 


Spoilers, Obviously.
Nice fantasy novel I'd say. I ship Dorian and Celaena all the way, basically all the scenes I liked, al the cute moments were between those two. For instance when she is surprised by the candy Dorian gives her on Yulemas and her teeth turn red, that was soooo sweet! Or when they dance on the Yulemas ball, that was a wonderful scene as well. Hmm and that amazing part when she plays the piano and she plays really good actually so Dorian awkwardly busts into her room and she is all confused and angry but theeen... she tells him about her sad past and he gets why playing the piano is such a private thing to her. Their relationship was super nice! Dorian himself is also a nice character, he is definitely different from his father who is just a dick basically. Dorian cares for his people and his country and he wants to change something. Especially when he sees Celaena's scars, he is so angry and fed up with his father's way of ruling the country. Since I am already writing about the awful people in this story, that Perrington guy is such a douche. I mean, I definitely did not like Kaltain but she was manipulated by him and his black ring thingy until she had to calm herself with opium. That is kinda shitty right there. Also Cain is clearly a bad and cruel character. What I actually thought was a pretty weak plot twist, him being the monster evil force thing that kills off the other champions was expectable. The fight between Cain and Celaena in the end though, that was damn amazing! How Elena helped her and Nehemia did magic and all that, it added up to a very thrilling, fantastic fight scene. Oh Nehemia! I thought she was gonna be an evil character, too. Cause she acted so weird in the library and I was jumping to the same conclusions as Celaena. Glad she is a good-natured person tho! Back to the bad characters, that Arobynn Hamel dude, what an awful man. Breaking little girl's hands is definitely not an effective pedagogic method. Okay and one more thing I thought Sarah J. Maas could have toned down a bit is that lengthy and extensive description of clothing. Like I do NOT need to know every tiny detail about a ruffled silk dress or some embroidered pants or whatever. Seriously. I was actually only gonna rate it 3 stars but that one scene, my favourite scene of the whole book, convinced me to give it one more star. And that scene, was the period scene. So Chaol is kinda dense in that scene. Celaena is back on her period and she has cramps and is kinda moody and she feels sick. So Chaol enters her room and is about to give her some lengthy speech to confess his feelings or something but then she pukes on him haha (I think Chaol is boring I ship Celaena and Dorian anyways) and explains veeery slowly that she has this monthly condition... as a woman... and he DOESN'T GET IT!!? WHAT?? Chaol you dork. When she tells him, he feels kind of uncomfortable and leaves, which I tought is clearly prove that he is not the right man for her, he cannot even handle periods. Anyways, Dorian enters her room some time later and he reveals that Chaol told him about Celaena's period. Just imagine that conversation between these two, haha talking about Celaena and her period.. I dunno why Chaol would even mention it lol. So Dorian talks to her and he is funny and witty and he makes her laugh even when she feels like dying and THat is WHY DORIAN is THE BEST he is the right one!! HE can handle her even on her worst days. I SHIP IT!! And finally, someone included periods in a book. Every single book I read with some badass female protagonists, I always wonder how they handle their periods. Like Katniss in the arena what does she do, jumping and running and kicking shit. Or Clary, where does she get her tampons when they travel the demon realms?? I am so glad that was included here.. Fav scene in probably the whole series!

0 Kommentare
---

Rezension vom 27.04.2016
I finally laid my hands on Stars Above!!! I waited so long for my copy to arrive since I absolutely had to get a signed copy of the last book in one of my favourite series, naturally.
It is kinda hard to summarise everything but I will attempt to do it!
The KeeperWe start of with a story about Scarlet's childhood with her grand-mère, told out of her grandma's PoV. To be precise, it is set around the time when Cinder was brought to her in the suspended-animation tank and shows us the particular event when Logan Tanner visits to wake Cinder up and bring her to her new family.
GlitchesNext we have a little story about Cinder's actual arrival in New Beijing with her step-family. We are introduced to her bitter and (already) cruel step-mother Adri along with her very spoiled child Pearl and her very kind child Peony. Cinder discovers her ability as a mechanic when she attempts to repair a broken android named Iko and witnesses her step-father Linh Garran getting abducted after contracting Letumosis, leaving her with her new, strange family.
The Queen's Army
This is a backstory on Wolf, Ze'ev Kesley. He gets recruited for the new army that Queen Levana has been building and being a little powerless 12-year-old he is forced to accept his fate. He is not allowed any contact with his family anymore and gets genetically modified to fit into one of Levana's mutant soldier wolf packs as a beta. He is met with cruelty and eventually his brother Ran's hatred, since he also had to join the pack and was immediately sorted as the omega. In a final fight, he proves himself very strong in physical abilities and will. He becomes the new alpha.

Carswell's Guide To Being LuckyEven Carswell Thorne's youth hasn't been as pleasant as I assumed. His parents are very cold and distant, caring more for his grades than Carswell himself. Carswell however couldn't care less for grades when his one true goal is to one day fly his own Rampion, a military cargo ship. He is working towards that goal already, saving every penny he gets. However, to balance his duties as a student, he has to take a few shortcuts and occasionally needs to charm himself out of a few risky situations, which often include girls that adore him of course. One day, he asks Kate Fallow whether he could copy her math homework and she would tutor him later. Kate refuses though, initially flattered, she quickly realises Carswell's manipulation. When some kids insult her later on, Carswell takes on a fight for her and seems to be a good guy after all.
After Sunshine Passes ByA very young Cress is living together with fellow shell children in a grand dormitory. She already obtains impressive hacker skills and therefore often completes tasks her mistress Sybil Mira gives her. One day, she is escorted out of her dormitory onto a space ship. The whole ride in space, she expects to be taken on earth and imagines all the beautiful things she could do on the blue planet. Cress is quickly met with disappointment upon realising she will have to stay in complete solitude on a satellite to work even more efficiently for her mistress. 
The Princess And The GuardThis story is about Winter's childhood with Jacin and the one incident that changed her life forever. After using her Lunar magic to prevent a palace maid from committing suicide, Winter is convinced to have done the right thing. For years she will keep manipulating that same palace maid to make her feel happy and content. Little does she know that poor girl has been abused by the powerful thaumaturge Aimery Park for years and robbed of her only chance to escape her personal hell when Winter "saved" her. That is why Winter decides to never use her powers again, turning crazy as a result. Fortunately Jacin is there to help her trough it and even gives up his dream of becoming a doctor to watch over her. Yet Jacin cannot prevent Queen Levana from forcing Winter to mutilate her own face in a fit of jealousy.
The Little AndroidThe only story in the book that is about a character we have not met before. The android Mech6.0 is different from the other androids. She feels things that are beyond whatever her programming is telling her. Things like love, love for a human named Dataran. Dataran is a young hardware programmer working in a shipyard to repair spaceship engines. The same shipyard Mech6.0 works in, only she has to to simpler work. One day, a wealthy ship owner arrives to get his ship "Child of the Stars" repaired. He brings his daughter Miko with him. On that same day, Dataran has an accident and is saved by Mech6.0 even though her programming did not tell her to do so. This Oddity is viewed as a danger and it is decided that Mech6.0 will be shut off. However, Mech6.0 manages to break free and finds her way to the talented mechanic Cinder who recharges her and even gives her a new body, a human-like body of an escort droid. Although Mech6.0's personality chip is not compatible with the escort-droid body therefore causing sharp pains every time she walks and leaving her mute, Mech6.0 is incredibly happy to look completely human and intends to return to the shipyard to win over Dataran. Having arrived in the shipyard, she immediately meets Dataran who introduces her to her new job as a fellow programmer. Mech6.0, now calling herself Star, realises that Dataran shows no interest in her and blames that on his relationship with the ship owner's daughter Miko. Miko and Dataran are very much in love but both also befriend Star, who is saddened deeply by her unrequited love towards Dataran. Miko uncovers her secret and reveals to be a cyborg herself, thereby explaining a huge problem of hers. With the dangerous cyborg draw gong on in the Eastern Commonwealth, Miko has to leave the country but does not want to since she is in love with Dataran and cannot leave him behind. In the end, Star overcomes her jealousy towards Miko and motivated by her love for Dataran, she helps him to finance his very own ship so he can leave with Miko. Due to exhaustion and pain and the finality of her life as an android, Star is swallowed by endless blackness scattered with a million stars, dying with a smile on her lips. 
The MechanicBasically the story when Kai met Cinder for the first time on the market, only out of Kai's PoV.
Something Old, Something NewThis is an epilogue to Winter and features the wedding of Wolf and Scarlet along with the whole Rampion crew! Cinder is no longer the Queen and hasn't seen Kai for two years and is naturally looking forward to finally embracing him again. Cress and Thorne have been travelling in the Rampion to distribute Letumosis antidotes. After dissolved the monarchy on Luna, Iko and Cinder herself have been Lunar Ambassadors, as well as Winter who is now together with her boyfriend Jacin. They all come to Scarlet's wedding and surprise her by creating an impromptu wedding a few days before the actual invent to avoid public attention. In the end, Kai and Cinder stroll across the countryside and the young Emperor proposes to Cinder.
Spoilers lol
I am so tired right now, I wrote so much haha!!!!! hah. 
Oookay, I liked to get some back story on Michelle Benoit and her view of Luna when she was young. Also how she came up with Cinder's name, I kinda liked that idea that she is "reborn out of the ashes". Also, Peony was always super nice to Cinder and such a precious sweet girl that I am even more devastated about her death right now... I thought I wouldn't like Wolf's backstory because I never really loved his character to be honest but that short story was among the best in my opinion! Loved to see him fight for the alpha position and also read a little more about his relationship with his family. Umm Thorne's story was very nice as well, typically Thorne, haha every girl loved him and he played them all, that jerk. Cress got a lil tiny story, too. It was a super depressing story tho, Cress got soooo excited to be taken to earth and then. She was gonna rot on that satellite forever (you know like 7 years). Winter's backstory was alright, nothing too fancy though. I think I enjoyed her view on the matter with that palace maid. Now... The Little Android. I heard so many people say they hated that story. I totally disagree, I thought it was amazing and tragic but in the best way! I cried a little and I could feel with Star tbh. She was such a lost soul, what a shame she endured all the pain, the rejection and died in the end. At least she was happy and at peace with her decision.. oh and let's not forget that sneaky way Marissa Meyer brought Cinder into the story.. I laughed at that haha. Um the Mechanic was very good, Kai is soo cute. And funny, sarcastic, amazing, kind. How awesome is it that he taught himself how to perfectly craft speeches when he was still A CHILD?! How precious. Lastly, The epilogue.. I dod NOT skip the other stories, just to clear that! I know many people did but I wanted to save the best story for the last. And it was unbelievably good, Scarlet with her dress and all. Uuuh and I got so nervous when Cinder and Kai met for the first time after 2 years! Their reunion was what I was looking forward too lol. I am so sad though. So sad it is over, at the same time so grateful I got to read this fantastic series and go on this journey with my beloved characters!!!
0 Kommentare
---
---