thebookhubble (userID:1435192319)
Mit Hilfe dieser ID kannst Du einen Link zu diesem Mitglied in eine persönliche Nachricht einfügen. Nährere Informationen hierzu und weitere Formatierungsmöglichkeiten findest Du auf Deiner Nachrichten-Seite.
Mitglied seit 27.02.2017
183 Eselohren, 8 Bücher, keine auf dem Wunschzettel, 7 Rezensionen, 31 Tags, 8 Bewertungen (Ø 4,63), 0 Gruppen, 0 Freunde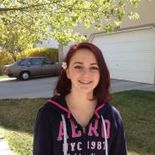 ---
thebookhubbles Rezensionen Alle zeigen

Rezension vom 08.05.2017
(

0

)
The Story
This book is about the (not entirely true) story of Lady Jane Grey and how she became the Queen of England for nine days. Jane, who definitely likes books better than people, is the cousin and best friend of Edward Tudor, King of England, who's very, very sick. When it becomes clear that he hasn't got much longer to live and neither of his sisters would be suitable to inherit the throne, he arranges for Jane to marry Gifford Dudley (call him G), his advisor's son, in order to produce an heir and secure the line of succession. Jane agrees only because she loves and wants to help her cousin, however, there's a small, insignificant problem: Gifford is a horse. 
He's a so-called Eðian, a human able to shape-shift into an animal. In his case, the change is controlled by some mysterious curse so he is stuck in his equestrian form during the day and only becomes a man when the sun sets. As Jane has to deal with the problems of her new husband, there's also the country on the brink of a civil war between Eðians and Verities, the non-shape-shifting people who are none too pleased with the wicked powers taking over their homeland.
Writing, Plot & Characters
This is obviously what made the book so great. The writing is so incredibly witty and so consistently funny throughout the whole book that I had to laugh out loud many, many times. Judging from my experience, it's very rare to find a story that is able to keep up the humor from start to finish. You definitely have to know what you're getting into before starting to read this. You have to be in the right mood for it because it's not supposed to be taken seriously and it makes fun of history pretty much all the time, so if you're not someone who can enjoy something like that, you should probably skip this.
I am so impressed with what the authors made of the story. I personally had never heard of Lady Jane Grey before but I sure looked her up before starting the novel. I recommend you do the same if you consider reading it because it made me appreciate the plot and all the slightly twisted accounts of history so much more.
The story is told in third person but each chapter switches perspectives between Jane, Gifford and Edward. I love all three of them because they're all so funny in their own unique way and because they still play well together. Although the main focus lies on the humor, there was still character development. They all had certain traits that distinguished them from others and their own smaller plot lines within the overarching plot.
Jane is pretty much me, just a lot braver. She kind of likes books a lot better than people, is sassy, snarky and totally up for a challenge. Gifford and Edward are more of the "adorable idiot" type while Jane is painted to be the strong and smart female that actually has to save them instead of playing the damsel in distress. Seeing that in this historical context made me really happy.

Favorite Quote
"I asked him to change back to talk to me, but he won't", Jane said. "It's disrespectful to remain a horse in the bedchamber, I should think."


The Round-Up
If you're looking for something really funny with adorable characters and an action packed story that you don't have to take too seriously and you like historical re-tellings, this is the right book for you. I was so surprised by how much I enjoyed My Lady Jane that I was also very excited to find out that there will be two more books in the Lady Janies series, one about Jane Eyre and one about Calamity Jane! They basically already scream for me to read them.
0 Kommentare
---

Rezension vom 08.05.2017
(

0

)
The Story
16-year-old Starr is black and lives in a pretty bad neighborhood. The thing she wants to avoid the most is getting judged because of that and being reduced to "that black girl" because of her background. To give her a better education and keep her out of trouble her parents are sending her to a private school that mostly white kids go to, where she's built herself a group of friends that she likes to keep separate from her "other life" in her neighborhood. When her childhood best friend gets killed by a police officer although he is unarmed and Starr is the only witness, the wall she's built between her two worlds begins to crumble. Suddenly she's the only one who can help bring justice to her friend and expose the shooting for the crime it is by revealing what really happened that night. While this difficult decision might endanger her and her family, she also has to decide on what she believes in and who is really important to her. 
The Superficial
I couldn't be happier with the title of the book. The Hate U Give comes from the rapper 2Pac's definition of THUG LIFE: The Hate U Give Little Infants Fucks Everybody and that's essentially what the book is about. You reap what you sow. What you teach little kids while they grow up determines who they'll be when they're adults and if you keep feeding them hate we all know where it's going to end.
I also really like both covers. Everyone knows the American one with Starr holding the sign with the title on it but I bought the British version with a close up of her face. Usually I don't like book covers that have a huge face on it but this one is done very well and not at all cheesy.
Writing & Plot
The Hate U Give deals with a lot of different topics that (sadly) still play a role in our society today. First and foremost, it was of course inspired by the Black Lives Mattermovement and therefore deals with police brutality towards black people and the very deep-rooted racism it is based on, as well as society's reaction towards those crimes. It also deals with prejudices, interracial relationships, drugs, gangs, personal struggles and so much more. If you can't already tell: This is one complex story.
The book is written from Starr's perspective so the reader is constantly in her head. We experience everything with her: all her traumatic experiences, her emotions, and most of all her inner struggle while trying to figure out what's the right thing to do. I thoroughly enjoyed the writing style. Angie Thomas uses a lot of slang in her dialogues, which is awesome! It makes the characters' speech seem so much more authentic and I could really imagine them talking that way. If you're not a native English speaker or really not used to slang, it might take some time getting used to it, but in the end it made me enjoy the book a lot more.
The pacing is perfect. The shooting happens in the very beginning of the book and consequently the largest part of the story follows its aftermath. The farther away we get from the incident, the longer the time gaps in Starr's narration get but that is very fitting. Right after having watched her friend die, she's in emotional turmoil and the story requires its focus to be put on that and explore those depths before Starr can take a step back from what happened and look at the bigger picture as well. That's when her actual trial begins and she experiences the most personal growth.
I know that some people didn't enjoy the ending as much but I was satisfied with it. It's realistic and ends on a bittersweet note, but that's about all I can say without spoiling anything.
Characters
Starr is a very strong character and I enjoyed reading from her perspective a lot. Throughout the book, she has to endure a lot of trials and hardships that eat away at her spirit and cause her to question a lot of aspects of her life, especially the people in it. She is afraid and she doesn't know what to do, yet she is still incredibly brave. Sadly, I didn't write down the exact quote, but her parents actually tell her that she doesn't have to be fearless in order to be brave and strong. The essence of bravery is speaking out and doing something in spite of being scared to.
It was great to see how much the story focused on Starr's character development from before the incident to months after. We can watch her grow and figure out what is really important to her. The Hate U Give is not solely about the aspect of social injustice and police brutality towards black people, but it is also a coming of age story about one seemingly unimportant girl finding her place in the world, and most of all her own community, and as well as her growing into her personality.
The side characters have a lot of depth to them as well. Starr's slightly complicated family situation with her older brother having a different mother is very interesting and gives the story a nice side plotline.
Favorite Quote
Sometimes you can do everything right and things will still go wrong. The key is to never stop doing right. 
The Round-Up
The Hate U Give is one of the most powerful books I have ever read. It is so incredibly important right now, at this moment, and will continue to be important for years and years to come. When people several hundred years from now are looking back at our literary period, they should see this as one of our classics. I sure do.
I really want to say that everyone should read this (and they really should) but sadly I don't think everyone would get the same message from it. That is by no means the fault of the book, but simply to blame on how and with what mindsets those people were brought up. It really is true: The Hate U Give Little Infants Fucks Everybody.
0 Kommentare
---

Rezension vom 15.04.2017
(

0

)
The Story
16-year-old Simon Spier is gay but no one knows about it. No one except Blue, his mysterious email friend who he's been writing with for weeks. They go to the same school but neither of them knows who the other one really is. When the bond between Simon and Blue gets stronger and he starts feeling attracted to Blue, Simon wants to find out who's really behind the only guy he can be completely open with. But then, when someone not so friendly accidently comes across their emails and starts blackmailing him, Simon faces the danger of him and Blue being outed before they're both ready for it. 
The Superficial
The title is a really funny word play on the of course non-existent but by certain conservatives much talked about "gay agenda". It's kind of like "Simon against the world" so it's very fitting and definitely unique. I like the cover for its simplicity. The book is pretty short and I almost read it in one sitting, which basically never happens to me, but is definitely doable here.
Writing & Plot
Despite one of the main issues being Simon being blackmailed, the story is quite light-hearted. Yes, some pretty bad things happen that I wouldn't want to experience but it never gets too serious because Simon decides not to let everything get to him. Some important issues like homophobia and bullying are addressed, but it is not a main focus of the book. I liked how everyone dealt with these things and how the teachers and Simon's friends were all unanimously supportive (I feel like that's not a spoiler, since Simon himself says that he expects no other reaction in the beginning). That is so refreshing to see and I really believe it can be so enormously helpful to kids reading this and going through the same things, seeing that the people that truly matter will still love you and accept you for who you are. And that is just the kind of message a book like this should convey.
Becky Albertalli's writing style makes the book super easy and quick to read. Simon is telling the story in present tense and it really feels like you're in his head while reading. He doesn't hold back on what he's thinking. He tells the reader the majority of his genuine thoughts without changing anything or thinking about how it might sound. In my opinion, that's the best way to really get a feel for a character. I felt nervous and excited whenever he felt nervous or excited and was so anxious to find out who Blue was!
I thought the pacing was perfect. Of course I had some guesses on Blue's real identity and I was actually right with my number 1 guess, but you could never be too sure about anything, so it was still suspenseful. What I love the most about the ending is that it doesn't immediately come after you find out who Blue is. I was really scared of that because it's happened in a lot of other stories and I just end up feeling unsatisfied and wanting MORE.
Characters
Simon is a very relatable character. He's smart, witty, and funny and I found him to be really likeable. I'm so glad the author didn't make him into the typical "loser"/"unpopular" kid but gave him a nice, well-rounded group of friends that he always hangs out with. He isn't the most popular person ever but right in the middle and I found that especially relatable since that is where most people fall on the spectrum. This book also isn't all about him being gay – I mean, it is to a certain extent, but that is not he's not reduced to that. It's just a part of him that he hasn't chosen to share with other people yet. He is very secure in his sexuality, so this book is not dealing with coming out to yourself first, which nevertheless is a very important step for most people while figuring themselves out, but Simon has already moved past that.
Blue was very, very mysterious. He is more somber than Simon but in almost exactly the same boat as him and just as lovable, especially in the end! I can't really say anything else about him without possibly spoiling something, so you just have to read it yourselves (and you really should!).
Simon's friends are very realistic and it adds a lot to the plot that they have their own drama going on which Simon is involved in. I especially like Leah and Abby. Abby is just so cheery and Leah is the exact opposite most of the time and while they have their own differences they're always there for Simon. In the end I wasn't just rooting for Simon and Blue, but also for the friends to get along again as well!
Something has to be said about Simon's family, especially his parents. They're trying their best to be the "cool hipster parents" and it's adorably funny. Reading about all their family traditions, especially the yearly chipmunks song-recital, made me laugh. He also gets along with his sisters really well, so it was great to see a completely intact family for a change.
Favorite Quotes
"Why is straight the default? Everyone should have to declare one way or another, and it should be this big awkward thing whether you're straight, gay, bi, or whatever. I'm just saying." (page 146)
"It is definitely annoying that straight (and white, for that matter) is the default, and that the only people who have to think about their identity are the ones who don't fit that mold. Straight people really should have to come out, and the more awkward it is, the better. Awkwardness should be a requirement. I guess this is sort of our version of the Homosexual Agenda?" (page 147)
The Round-Up
I would recommend this book to virtually anyone since it deals with such an important topic in such a light-hearted and funny way. The characters are relatable and realistic, the story is plausible and arcs very nicely, and I just have nothing to complain about! If you haven't already, you should definitely read this. Let me say that again: You should definitely read this. I can't wait for Becky Albertalli's next book, The Upside of Unrequited!
0 Kommentare
---
---